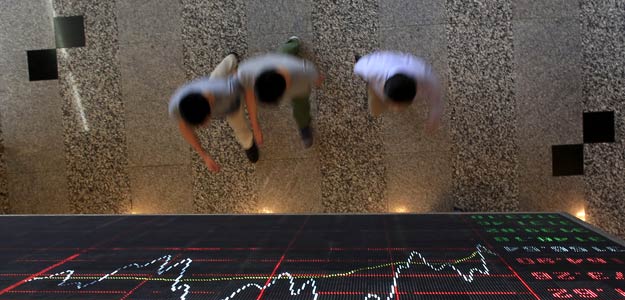 New Delhi:
Government bonds rallied on Tuesday, with the benchmark 10-year yields at over three-year lows, as investors bet on benign inflation data later in the day and awaited a government announcement on the next RBI governor.
The rally also tracked gains in emerging markets this week on a combination of upbeat U.S. data, expectations of more stimulus from global policymakers, and global investors seeking higher returns.
Foreign investors bought a net $76 million worth of Indian government debt on Monday, their highest purchase in four sessions, and remained net buyers of debt worth $157.66 million for July, helping send bond yields down 12-15 basis points across the curve.
Yield on the 10-year bond maturing in 2026 was at 7.32 percent after falling to 7.31 percent, the lowest ever, earlier in the day. It had closed at 7.38 percent on Monday.
"Market is punting on a good headline inflation number and coupled with risk-on in the region, there's appetite for bonds," said a senior treasury official with a foreign bank.
Consumer prices in June are estimated to have risen 5.73 percent on an annual basis, according to a Reuters poll, a tad lower than May's 5.76 percent, which was the fastest pace since August 2014.
Investors were also awaiting the government's announcement on the next Reserve Bank of India governor after local media reported it could come this week, ending uncertainty about who would succeed highly-respected incumbent Raghuram Rajan.
Prime Minister Narendra Modi could name his policy adviser, Arvind Panagariya, as the next RBI governor, two television channels reported on Monday, citing unnamed government sources.
Reuters had reported last month the list of candidates to replace Dr Rajan has been whittled down to four: current Deputy Governor Urjit Patel, former deputy governors Rakesh Mohan and Subir Gokarn, and State Bank of India Chair Arundhati Bhattacharya.
© Thomson Reuters 2016