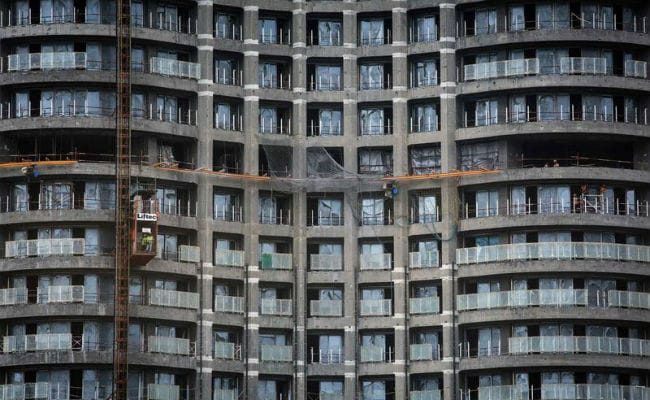 Shares of the commercial and residential real estate developer - Indiabulls Real Estate - rose as much as 12.55 per cent to hit an intraday high of Rs 87.90 after the company informed exchanges that its profit in October-December period jumped 64 per cent annually to Rs 80.60 crore from Rs 49.20 crore during the same quarter last year.
Indiabulls Real Estate's revenue from operations however fell 41 per cent to Rs 721.67 crore from Rs 1,232 crore during December quarter of last year.
During the quarter, Indiabulls Real Estate clocked new sales worth Rs 990 crore and gross collections stood at Rs 1,003 crore. For the nine months ended for current financial year, its gross collections came in at Rs 1,288 crore, the company said in an earnings presentation.
"Affordability of Real Estate is at a multi-year high with declining interest rates. We are seeing high demand for our completed products, and continue to expect robust collections for the rest of the financial year," the Gurugram-based company said.
Total net surplus from completed inventory, sold receivables and ongoing projects is Rs 11,394 crore, the company added.
Highlighting the progress of Indiabulls Real Estate's proposed merger with NAM Estates & Embassy One Commercial Property Developments, the company said all administrative points are clarified and the approvals are expected anytime.
"Assets of Embassy Group to merge into Indiabulls Real Estate, to create one of India's largest listed real estate companies. The merged entity will have a balanced mix of commercial and residential assets which should provide a natural hedge against cyclicality and shall benefit from the new promoter, Jitendra Virwani, chairman of the Embassy Group," the company said.
As of 10:18 am, Indiabulls Real Estate shares traded 11 per cent higher at Rs 86.50, outperforming the Sensex which was up 1 per cent.