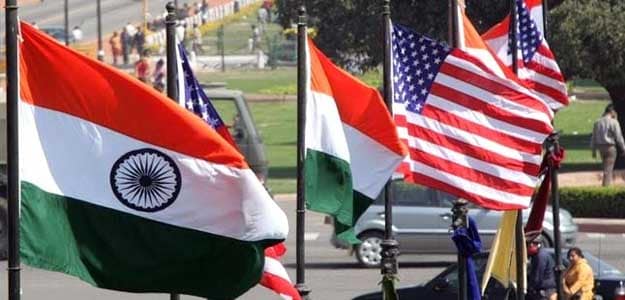 Mumbai: With India emerging as the most sought after developing market and an important partner for the US, the bilateral trade between the two countries is likely to touch $500 billion by 2025, a recent survey said.

According to a survey conducted by PwC and Indo American Chamber of Commerce (IACC), trade between the two countries has the potential to grow up to $500 billion through concerned efforts from all stakeholders - government leaders and investors, corporates, businesses and entrepreneurs.

"India continues to emerge as one of the most important markets in the developing world and an important trading partner for the US. This is evident by the four-fold growth in the India-US trade since 2006 to 100 billion USD in 2014," PwC India Strategy Consulting Leader Shashank Tripathi said.

He said the drivers to achieve this trade growth would be the five key sectors including aerospace and defence (A&D), infrastructure and logistics, energy, manufacturing and services.

"These sectors are of the utmost importance to the Indo-US relationship. In each of these sectors, in addition to the facilitation of trade by the government, the corporate sector can lead the way into the evolving trade relationships," Mr Tripathi said.

The report further said enormous headroom exists to unshackle the real potential of the trade and strengthen strategic relationship between the two nations through trade.

"This is increasingly important, since in the new world order, economic interests drive strategic partnerships to the mutual benefit of the world's largest and oldest democracies. The two nations should initiate more trade missions and remove barriers that affect the trade and investment among other initiatives from the government and corporates," he added.


According to it, some of the key challenges in achieving mission $500 billion include India's poor record in the ease of doing business (EODB) ranking and speed of decision making as well as the US government's restrictive visa policy and restrictions on technology transfer.
"Both the governments need to improve the business environment, provide tax incentives and simplify regulations. Positive signs are already emerging with the government's focus on the Make in India initiative, bilateral shared forum on manufacturing, and the India-US CEO Forum," IACC secretary general Ranjana Khanna said.
She further said strategic trading relationship is only the first step in creating a more meaningful partnership between two of the largest democracies in the world.
"This can not only lead to deeper engagement in areas such as space exploration, climate change and counter-terrorism, but also build a stronger people partnership and bring together dynamism and new thinking to create solutions to some of the most pressing problems the world is facing," Ms Khanna added.
While roadblocks may arise in the course of time, the commonalities of interests are immense for growth in trade between India and the US, she said.