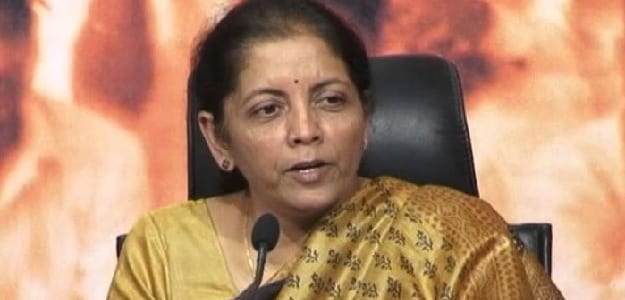 New Delhi:
India and the UK are exploring the possibility of a free trade agreement following the Britain's decision to exit from the European Union, Commerce and Industry Minister Nirmala Sitharaman said on Friday.
"Naturally," she said when asked whether India and the UK are evaluating possibility of a preferential or a free trade agreement with the UK.
She was speaking to reporters after her meeting with UK Secretary of State for Business, Innovation and Skill Sajid Javid here.
"Once the process of informal discussions starts then we get into discussions in detail. They will all fall into a formal framework...whether it is a preferential or a free trade agreement that will be a mutually discussed matter," Ms Sitharaman said.
India is already negotiating a comprehensive free trade agreement with the EU, and after the Brexit, it will have to rework its strategy of negotiations.
Ms Sitharaman said that with the UK moving out of the EU, the FTA talks with the European Union are going to be a fresh exercise. "With the EU offocurse, it shall continue but with recalibrated now that UK is out of EU, so we shall be doing both," she said.
After the meeting, visiting minister Javid said his discussion with Ms Sitharaman "was very positive and constructive".
"India and UK already have a very strong trade and investment relations and we are looking at how we can go further and look forward to working with her," he told reporters.
When asked whether any discussions happened about Tata Steel, Ms Sitharaman said, "No. I have not discussed about Tata Steel at all with the UK minister".
She said they discussed about trade and investment related issues.
"My talks with him and his visit have been on informally but pro-actively engaging on trade related matters post Brexit and on that, I got the impression that the UK minister is very keen that we start the informal process and we are quite happy to engage with the UK post Brexit," she said.
She said the UK is one of the big components in the EU and through this, India has trade relations with the EU.
"Trade with UK is substantial. Indian investments in UK are one of the biggest. A lot of jobs created in the UK are by Indian investors," the Indian minister said.
"Similarly on services, we have great potential...We see immense potential in talking about goods and services trade. I have agreed to have our chief negotiator and invited his chief negotiator to speak to each other, so that we informally know from where we are going to start," she added.
Besides this, both the countries are also encouraging business to business contacts.
Ms Sitharaman said industry bodies CII and Ficci and the UK CEOs Forum are all active and they will now be encouraged to have further interactions with one another and give their views.
The bilateral trade between India and the UK stood at $14 billion in 2015-16 as against $14.33 billion in 2014-15.
India has received $23.10 billion FDI from Britain during April 2000 and March 2016.
(This story has not been edited by NDTV staff and is auto-generated from a syndicated feed.)