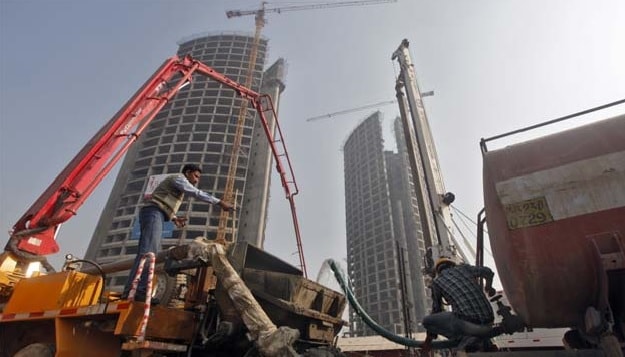 New Delhi: The government's reforms agenda is on track and the economy is on its way to transition to 6.5 per cent growth and 6 per cent inflation levels, says a Morgan Stanley report.
According to the global financial services firm, the recent steps taken by the government provide further confidence that not only is the reforms agenda on track but the pace is accelerating too.
"The government policy action is helping to gradually reverse the productivity weakening policies, and this makes us more confident that the economy is on track to transition to 6.5 per cent growth and 6 per cent inflation," Morgan Stanley's Asia-Pacific chief economist, Chetan Ahya, said in a research note.
India's GDP growth has averaged 6.5 per cent over the last 25 years, while in the last two years it has averaged 4.9 per cent alongside very high inflation until recently.
From a medium-term perspective, in order to lift GDP growth above 6.5 per cent, the government would need to focus on addressing issues related to land, labour and tax reforms, policy regime related to infrastructure sector and overall ranking on ease of doing business.
"The government has moved swiftly in a number of areas, including land acquisition, tax reforms, infrastructure and ease of doing business recently," it added.
The government has promulgated a few ordinances for FDI in insurance and Coal Amendment Bill and also brought about amendments to Land Acquisition Act through an ordinance.
On the government taking the ordinance route, the report said this shows the commitment of the government to push for reforms.
With the ruling alliance having a majority in the Lok Sabha, there is little concern on this legislation getting approved there, however, the key challenge will be potentially getting this legislation approved in the Rajya Sabha as well.
"In our view, if the Rajya Sabha fails to approve these legislation in the first few weeks of the budget session, the government could resort to calling for a joint session of Parliament and take up all the pending legislation in one shot," the report added.