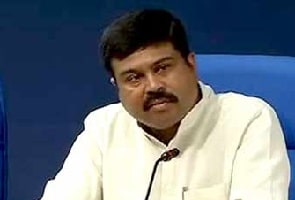 Bhubaneswar: The Centre has chalked out plans to set up at least four more strategic oil reserves in the country in a bid to store adequate stock for meeting 90-100 day requirements during any crisis.
"It is planned to reserve crude oil for 90-100 days to meet the requirement during emergency situations and crisis. The present storage capacity is 70-75 days and the four proposed projects will raise it further," Petroleum Minister Dharmendra Pradhan told reporters in Bhubaneswar.
At present, there are three strategic reserves - one in Andhra Pradesh and two in Karnataka - while four more such facilities were proposed to be set up at Bikaner in Rajasthan, Rajkot in Gujarat, Padur in Karnataka and Chandikhole in Jajpur district of Odisha, the minister said.
The new reserves would have a combined capacity of around 12.5 million metric tonnes, the oil minister said, adding that the largest petro reserve was proposed to be set up in Chandikhole, Odisha with an investment of Rs 3,800 crore.
The strategic oil reserves would enable the country to meet the requirement during any crisis as India depends heavily on crude imports, he said.
Mr Pradhan, who met Chief Minister Naveen Patnaik during the day, said he has asked Odisha government to provide 400 acres of land to set up the country's largest strategic reserve for storing 3.7 million metric tonne (MMT) crude oil at Chandikhol.
The project envisages storing eight days' requirement of crude oil in the country.
Union Petroleum Ministry has already set up a special purpose vehicle (SPV) named Indian Strategic Petroleum Reserves Ltd for setting up such reserves across the country.