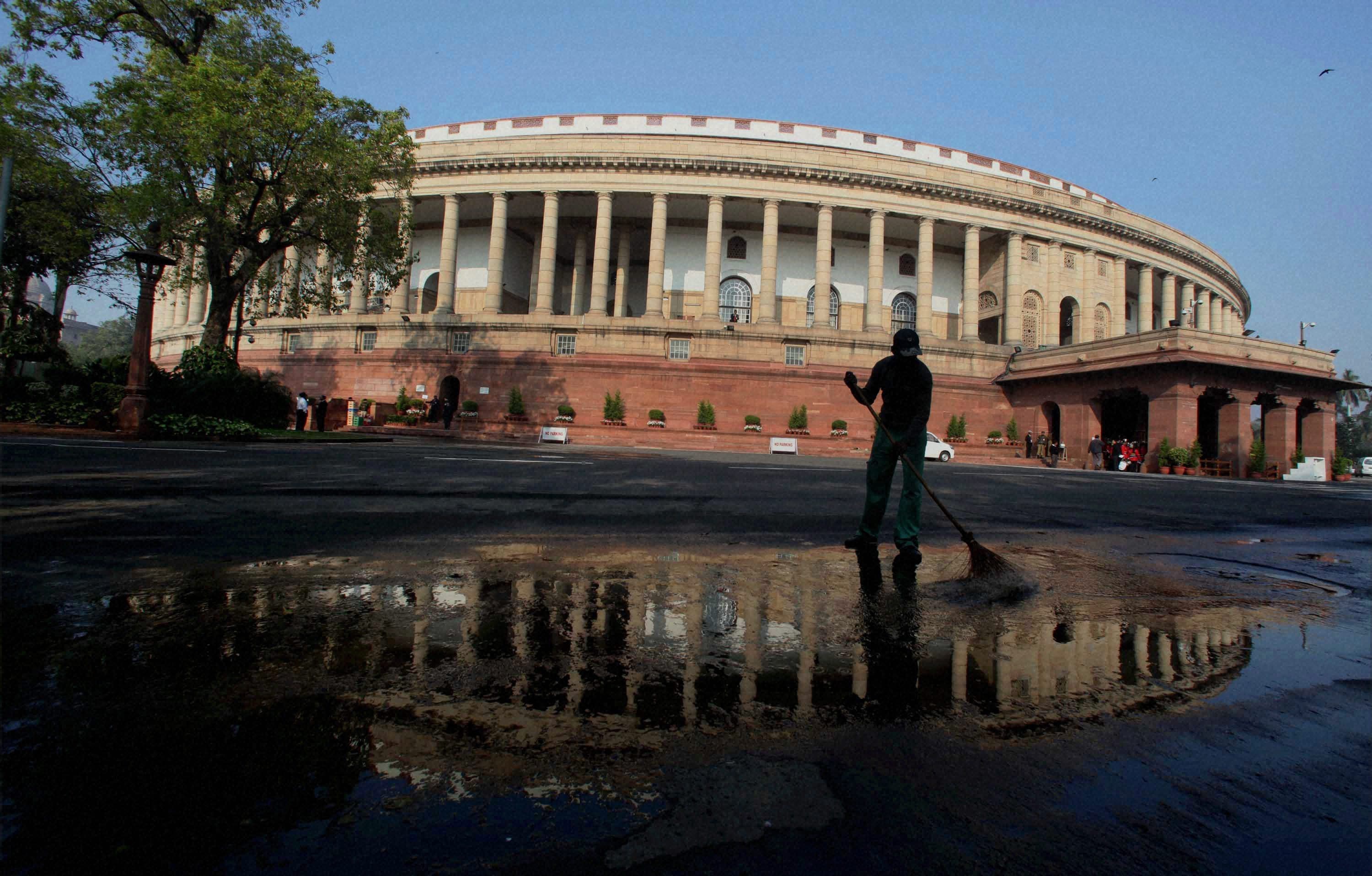 Highlights
Pranab Mukherjee defended the government on inflation by saying that commodities like oil and fertiliser, largely imported by India, have seen a surge in prices in global markets.
New Delhi:
Finance minister Pranab Mukherjee strongly defended government policies to tackle inflation and manage growth in the Lok Sabha, the lower house of the Parliament.
"India's growth forecast at 7.5 per cent for the financial year ending March 2012," he said while presenting the mid-term economic review. He said that the long-term growth target of 9 per cent growth remains unchanged.
For the quarter ended September 2011, the gross domestic product or GDP growth was 6.9 per cent, the lowest in nine quarters. Crisil, a credit rating agency, estimates that India would grow at 7 per cent in 2011-12.
He said that the fiscal deficit target remains unchanged at 4.6 per cent. The fiscal deficit is the difference between total revenue and expenditure. Although the finance minister maintained that direct tax target revenue would be achieved, the he admitted that meeting the target would be difficult.
On the issue of inflation, the finance minister said that besides petroleum products, prices of many other commodities have increased. He said that cutting taxes is no solution to tackle inflation.
Di-ammonium phosphate, a key fertiliser India imports entirely, saw a price rise of 25 per cent over the past one year. He also highlighted prices of other products like urea, palm oil and steel and other steel products.
On Thursday, speaking on the issue of oil prices, he said that prices of oil have increased from well below $ 25 per barrel to $ 110 per barrel over the past ten years. "It is not possible to put under-recoveries of Rs 1,32,000 crore under any carpet," he added. State-owned oil companies are selling oil cheap to retail Indian consumers despite having to pay market-linked prices for importing them.
Production of food grains has increased to 241.6m tonnes from 198 million tonnes in 2004-05.
Inflationary pressure was due to constraints in the supply chain of agriculture products.
He said two major challenges related to telecommunication auction and disinvestment remained. Budget estimates put Rs 40,000 crore as disinvestment receipts and Rs 13,000 cr as revenue through telecommunication spectrum auction.
Here are some highlights of the mid-term review:
* GDP forecast revised to 7.5 per cent in FY'11-'12
* Fiscal deficit target remains unchanged at 4.6%
* Overall WPI inflation likely to decline from December 2011
* Current fiscal may end with headline inflation of around 7%
* Decision on FDI in multi brand retail should help curb margins between farmer prices and consumer prices
*Overall WPI inflation likely to decline from December 2011
* Some of the recent depreciation of the rupee may be viewed as a lagged correction
* To introduce Public Debt Management Agency Bill during the Budget Session 2012. The bill has been sent to the RBI for comments
* Planning Commission has approved an additional demand of Rs 14000 crs for PSU Bank recapitalisation on 13 October 2011