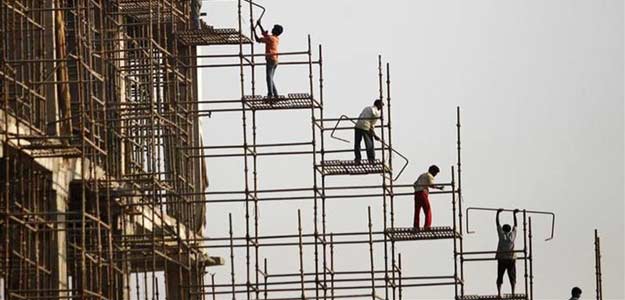 Mumbai: Domestic ratings agency India Ratings on Friday revised down its economic growth estimate for fiscal year 2014-15 marginally to 5.6 per cent citing poor industrial performance, and warned that the government will slip on the fiscal deficit front.

The agency pegged the final fiscal deficit print at 4.2 per cent as against the budget promise of 4.1 per cent, despite the 10 per cent spending cut announced last week. In the first six months of the fiscal year, fiscal deficit touched 83 per cent of the target.

India Ratings, backed by international rating agency Fitch, revised down the GDP forecast to 5.6 per cent from the earlier 5.7 per cent in August.

"The downward revision in GDP forecast is mainly because we now expect the industrial sector growth to be 4.6 per cent against the previous forecast of 5.1 percent," it said.


The agency maintained the agricultural growth projection at 1.3 per cent, which experts say will be limited by the weak monsoon. However, it revised up the growth projection for the services sector, which contributes over 65 per cent to GDP, by 10 bps to 7.1 per cent.
The country has had two consecutive years of sub-5 per cent growth, which jumped to 5.7 per cent in the first quarter of the fiscal year. However, due to a continued slump in the monthly industrial output data, analysts expect the upcoming September quarter growth at 5 per cent levels.
The government is expecting the growth to come in 5.5-6 per cent range, while the Reserve Bank of India's median estimate stands at 5.5 per cent. On the fiscal deficit, India Ratings said that even though factors like declining oil subsidy on a fall in global crude prices are providing succour, slow growth in the tax revenues would likely result in the government over-shooting its 4.1 per cent target and the economy will close FY15 with a 4.2 per cent gap.
The agency said the recent move to deregulate diesel, which was caused largely by the decline in international crude prices, will help save Rs 15,000 crore in oil subsidy in FY15.
The agency said there is a low probability of RBI Governor Raghuram Rajan cutting the interest rates at the policy review on December 2, but will do so in February next.
It said the average consumer price inflation for the entire fiscal year will come in at 7.8 per cent, as against the 9.5 per cent in the year-ago period.