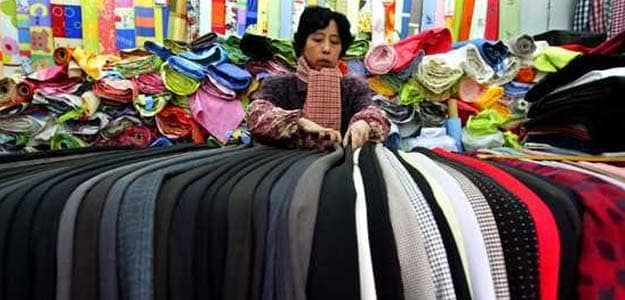 India has emerged as the second largest textile exporter in the world beating competitors like Italy, Germany and Bangladesh in calendar year 2013, with China retaining the top position, according to data released by UN Comtrade.

Currently, India exports textiles worth $40.2 billion (Rs 2.3 lakh crore), while the total global textiles exports stand at $772 billion (nearly Rs 45 lakh crore), giving India a market share of 5.2 per cent.

The rise in textiles exports from India is largely attributed to the growth in the apparel and clothing sector as this accounts for almost 43 per cent of the share.

"Despite having slow recovery in our biggest traditional markets -- the US and EU, prevailing global slowdown and the sustained cost of inflationary inputs, we made the best possible efforts to reach here," said Apparel Exports Promotion Council (AEPC) Chairman Virender Uppal.

"Government's policy of diversification of market and product base helped us and we ventured into the newer markets, which paid huge dividends," he added.


Among the top five global clothing suppliers, except for Vietnam, India's apparel exports growth was the highest, rising 21.8 per cent during 2013.
However, elaborating on the bottlenecks being faced by apparel exporters, Uppal said: "The availability of specialty fabric is a big bottleneck for which we have been aggressively demanding 5 per cent duty scrip for the imports of fabrics. It must be considered favourably by the new government to boost apparel exports.
"Rising interest rate is another issue which hampers growth for which we have requested the government for a separate chapter for pre- and post-shipment export credit at fixed rate of 7 per cent interest, and to treat readymade garment under priority sector lending," he added.