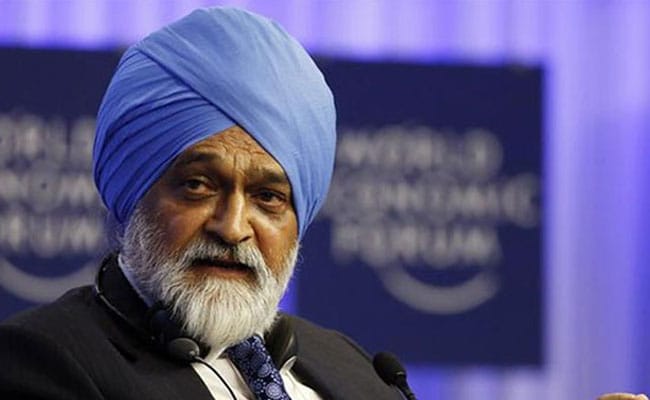 Rome
: India is on the "brink" of a techno-institutional revolution and integration of mobile apps, broadband connectivity and new banking systems will act as a big "differentiator" for the rural economy, especially for small farmers, renowned economist Montek Singh Ahluwalia said.
"In India, we are on the brink of a major techno-institutional revolution, where a number of things are coming together - mobile phones, telecom and broadband interconnectivity to get into enough areas, regulatory changes being made in the banking system that allow a lot of news forms of banking to flourish," Mr Ahluwalia, former deputy chairman of the erstwhile Planning Commission, told PTI here.
Calling technology a big "differentiator", he said, "four to five different things have come together. One is the technology of mobile phone, second is the regulatory changes in banking system, making it possible for banks to perform all these things, third is UIDAI and the fourth is DigiLocker."
A key initiative under 'Digital India', DigiLocker is a platform for issuance and verification of digital documents and certificates, thus eliminating the use of physical documents. It enables one to put all documents online and use an electronically certified version of the document in their applications.
DigiLocker was recently integrated with UIDAI (Unique Identification Authority of India), as a registered issuer. Elaborating on the how the exploitation of middlemen could be reduced, Mr Ahluwalia said that the reason why middlemen are playing an important role in the rural sector is "because middleman is the person who is your moneylender".
"If he lends you money and you have to repay him then he has a big control over you. But if you are getting money through a banking system directly then you are not dependent on middlemen," he said.
He was speaking on the sidelines of a three-day conference on 'Investing in inclusive rural transformation: Innovative approaches to financing' in Rome, organised by the International Fund for Agricultural Development, a specialised agency of the UN dedicated to eradicating rural poverty in developing countries.
Echoing his views, Secretary in the Ministry of Agriculture and Farmers Welfare Shobhan Pattanayak said that through mobile phones the farmers can access finance and also a large number of apps to get all the information without the involvement of middlemen.
"You have seen the power of mobile phones and recently the government has found many different ways for accessing finance through mobile phones. This is a big transformational tool in the hands of farmers," Mr Pattanayak said.