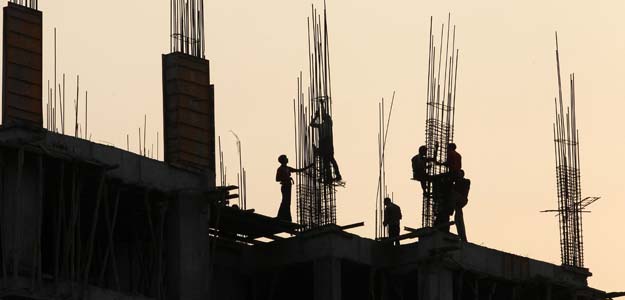 Mumbai: Thanks to a steep fall in global crude oil prices, India may report its first current account surplus in over seven years at 1.5 per cent of GDP in the ongoing quarter, leading brokerage Nomura said today.
"After recording a current account deficit every quarter for over seven years, we expect the current account balance to swing into a surplus of 1.5 per cent of GDP in Q1 of 2015 compared with our current account deficit estimate of 1.6 per cent of GDP for 2014 calendar year," Nomura India chief economist Sonal Varma said in a note.
Driven by a supply glut on the back of massive pumping out of shale gas by the US and supply increase by Iraq, Iran and also Russia, the oil prices have been falling drastically.
Since June, the prices of crude oil, of which India is a major importer, had fallen by close to 60 per cent and hit a six-year low of $47 to a barrel last week.
Analysts at investment banks Goldman Sachs and Credit Suisse have pegged the bottom at about $37-39 a barrel.
At the current price levels of about $50 a barrel, the average price of Indian basket of oil will be $49 a barrel in the March and June quarters, giving a cool 60 per cent savings on its oil bill from the comparative quarters in 2014, according to analysts.
Part of this projected swing is seasonal, Varma said, adding that the current account balance tends to normally improve in the March quarter due to a narrower trade deficit (lower gold imports and higher exports) and higher invisibles surpluses, primarily helped by software exports.
"However, we think the swing in Q1 will largely reflect the full pass-through of lower oil prices on the import bill, which we expect will more than offset lower petroleum exports and weaker remittances," Varma said.
CAD stood at 1.9 per cent in Q1 of this fiscal (March quarter of 2014), at 1.1 per cent in the June quarter and at 1.3 per cent of GDP in the September quarter of 2014. For the fiscal as a whole, the consensus CAD was 1.8 per cent of GDP.
However, Varma warned that a large balance of payments surplus, which she sees at above $20 billion in Q1, could put appreciation pressure on the rupee.
Nomura has forecast the rupee at 61.6 against the dollar in Q1 and at 62 by Q4 of 2015. A strong rupee is not good for exports.