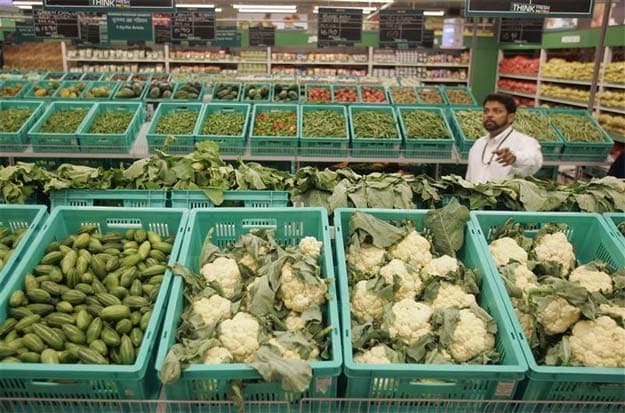 A drop in inflation data for the month of January has prompted India Inc to press the Reserve Bank to ease interest rates to perk up investment sentiment and kick start growth.

"The declining trajectory of inflation should spur the RBI to revisit its monetary policy stance and cut policy rates to rejuvenate growth in the industry which has been hit by high interest costs and flagging investment," CII Director General Chandrajit Banerjee said.

Wholesale inflation eased to a seven-month low of 5.05 per cent in January, on decline in the rate of price rise in food articles, mainly vegetables. (Read more)

"We must and very urgently concentrate on reviving growth in the manufacturing sector and lay special emphasis on resolving problems of the MSME sector. Monetary policy driven boosts are one imperative even as we look forward to deeper reforms from the government to enhance capacities and competitiveness," Ficci president Sidharth Birla said.

"The sharp drop in inflation is a clear pointer to the Reserve Bank to immediately discard its tight monetary policy and ease interest rates so that much-needed growth stimulus can be revived," Assocham president Rana Kapoor said.

This is the second straight month of decline in wholesale price based inflation. The WPI was at 6.16 per cent in December.

"We hope that the RBI will take note of declining inflation and accordingly adjust its monetary stance by cutting repo rate and also pruning the cash reserve ratio," PHD Chamber of Commerce president Sharad Jaipuria said.


During January, inflation in food articles fell sharply to 8.80 per cent as against 13.68 per cent in the preceding month, according to Wholesale Price Index (WPI) data released on Friday.
Vegetables inflation came down sharply to 16.60 per cent, compared to 57.33 per cent in December.
Data released earlier this week showed that retail inflation too declined to a 2-year low of 8.79 per cent in January, while industrial output contracted by 0.6 per cent in December.
The decline in inflation is much on the expected lines of the Reserve Bank which had hiked key interest rates by 0.25 per cent in its monetary policy review last month.
The RBI, which factors both retail and wholesale price based inflation data in its monetary policy, is scheduled to unveil its next monetary policy review on April 1.