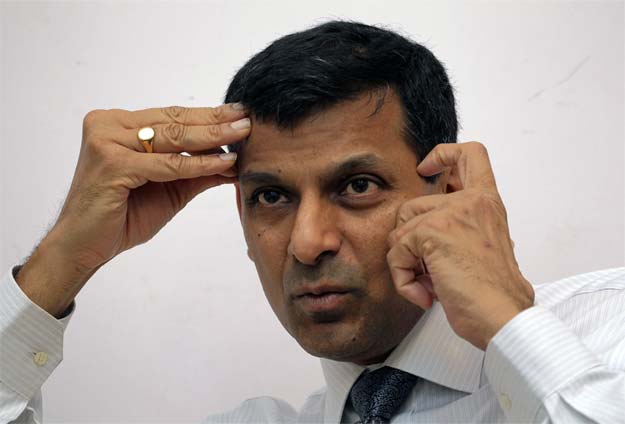 New Delhi:
India Inc was left surprised and disappointed after the RBI on Friday raised short-term rates. It had been lobbying for a rate cut to provide a much needed impetus to slowing growth.

The rupee fell and bond yields surged after the central bank surprised markets with a hike in the repo rate on Friday, putting its focus squarely back on managing inflation and the fiscal deficit.

"The increase in repo rate could have been avoided as industry is already reeling under pressures of high cost of capital and low availability in a tight liquidity situation," industry body Confederation of Indian Industry or CII said.

"The commitment by the US Federal Reserve to continue with the quantitative easing had provided India with an additional elbow room by allowing the rupee to be supported by external inflows for the near future, therefore, the increase in repo rate come as a surprise," it added.

Naina Lal Kidwai, president of industry body Ficci also expressed surprise at the RBI's move.

"The increase in the repo rate by 25 basis points has come as a surprise to us. The RBI has admitted that industrial activity continues to remain sluggish and even consumption demand is now starting to weaken in the economy. In such a scenario, a positive signal by way of a cut in the repo rate, which Ficci has been advocating for long, would have helped perk up sentiments.

"Perhaps, we will have to wait for some more time to see such action from the central bank. High interest rate has been identified as a major barrier to boosting growth by various Ficci studies and surveys. Entrepreneurs are holding on to their investment plans pending any relaxation in monetary policy by the RBI," Ms Kidwai said.
Assocham president Rana Kapoor said. "Normalisation of monetary policy by the RBI, in the form of cuts in the repo rate, is a necessary condition for improving sentiment and providing a fillip to economic growth momentum."

However, the central bank also unwound some of the cash tightening steps undertaken since mid-July, lowering the marginal standing facility rate by 75 basis points to 9.5 per cent and the minimum daily average cash balance that banks need to maintain to 95 per cent from 99 per cent previously.

The central bank's move to raise the short-term rates had roiled bond markets and raised corporate borrowing costs.


"It is an honourable exit for the RBI and is the best way Rajan could take a step back towards normalising things. The hike in repo rate gives the message that inflation is still high but he is trying to bring down the MSF corridor," said Manish Wadhawan, head of interest rate trading at HSBC in Mumbai.
"The bond yield curve and the OIS curve is steepening and it will steepen more until the central bank's next policy review in end-November."
However, the market chose to focus on the surprise rate hike and the central bank's assessment that inflation could be higher than what was initially projected.
"It is a very mixed policy, we have a rate cut and a rate hike in the same document. While we do expect yields to settle down over a period of time, it will be at a higher level. Net net, the market is treating it as a rate hike rather than a rate cut," said R. Sivakumar, head of fixed income at Axis Mutual Fund in Mumbai.
The rupee extended losses after the decision, falling as much as 62.55 to a dollar from 61.93/61.99 previously. It closed at 61.77/78 on Thursday.
It had fallen as much as 20 percent to record lows in late August, but had recovered more than 9 percent since Rajan took office on Sept 4 through Thursday.
Bond yields rose, with the 10-year bond yield rising to the day's high of 8.45 percent, up 26 bps on the day.


The Nifty extended losses to nearly 3 per cent, with banking stocks leading declines. The main banking index was down over 6 percent.
(With inputs from Reuters)