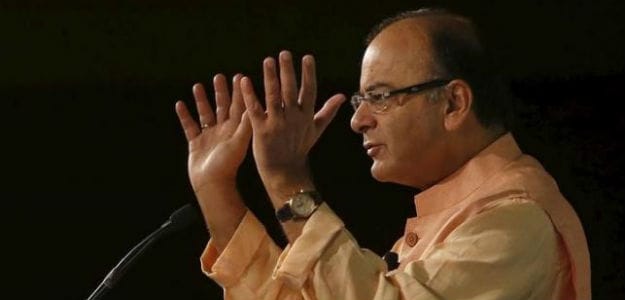 New Delhi:
India's economy has picked up pace and achieved a growth rate of about 7.5 per cent amid a global slowdown, Finance Minister Arun Jaitley said on Saturday.
"At a time when the global economies are shrinking, our economy is growing at around 7.5 per cent. This is a healthy growth rate, especially in the context of current global economic scenario," Mr Jaitley said at an event organised here to mark the two years in office of the NDA government led by Narendra Modi.
Titled 'Ek Nayi Subah' (A New Dawn), the gala event saw the finance minister talking about his ministry's achievements during the last two years.
"We brought in the legislation against black money that provides for stringent punishment for tax evaders. We registered criminal cases against several tax evaders," Mr Jaitley said.
On Panama Papers which showed the rich and famous in India exploiting secretive offshore tax regimes, Mr Jaitley said that criminal cases would be registered against the people who have been stashing black money in tax havens abroad.
"We are giving a chance to domestic tax evaders to declare their black money by paying 45 per cent penalty," he added.
He also touched upon financial inclusion schemes for the poor like Jan Dhan Yojana and Mudra Yojana.
"Financial inclusion has been our focus. This means joining people with the banking system. In 100 days we brought around 22 crore people into the banking system which is unprecedented," the minister said.
Mr Jaitley said his government also rationalised the tax regime and the current tax rates in the country are "very competitive".
"The previous government created an atmosphere of uncertainty through measures like retrospective tax. We made clear there would be no retrospective tax," he said.
With the forecast of a good monsoon this year, he hopes to see a boost in rural economy, Jaitley said.
"To maintain a growth rate of 7.5 per cent amid global slowdown is a challenging task. The going has not been easy for us," the minister said.
Headed by Narendra Modi, the National Democratic Alliance (NDA) government was sworn in on May 26, 2014.
(This story has not been edited by NDTV staff and is auto-generated from a syndicated feed.)