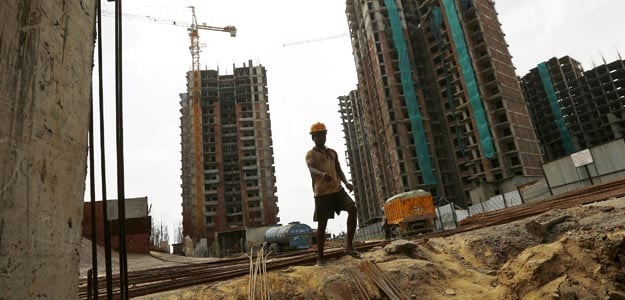 New Delhi
: Indian economy has been losing momentum since the middle of financial year 2014-15, according to a report citing corporate results and "real economic indicators", while questioning the "counter-intuitive" official GDP data.
It also said that a region-wise analysis shows that the southern part of the country has been witnessing faster economic growth than the North, in contrast to the trend shown by the official data.
However, it is Middle India that is growing the fastest, as per the Regional Keqiang Index (RKI) developed by leading financial services and investment research firm Ambit Capital.
According to Central Statistics Office (CSO) data, GDP growth accelerated in fiscal year 2015-16 as against 2014-15.
The Ambit Capital report noted that "corporate results as well as the range of alternative tools we have developed to track the health of the real economy, however, suggest that the Indian economy has been losing momentum since mid-FY15".
It further said that "for 2015-16, the CSO's data shows that GDP growth was recorded at 7.6 per cent, implying that GDP growth 'accelerated' from 7.2 per cent in 2014-15".
"However, this once again makes little sense as 9 of 14 real economy indicators (supplied by industrial bodies/regulators as against the government) decelerated in fiscal 2015-16."
The report termed the state level GDP data "dodgy", and said that its "annual-RKI suggests that South India has been outperforming the North on the economic growth front", and going by the quarterly-RKI, "Middle India has been the strongest performer".
The Keqiang Index (IKI) comprises real economy indicators. IKI consists of four indicators, namely motor vehicle sales, capital goods imports, power demand, and cargo handled at airports.
This indicator confirms our view that the Indian economy is undergoing a pronounced slowdown, the report said.
"If the new GDP series did not exist and if we use our IKI to estimate the pace of growth in the real economy as per the old GDP series, our GDP estimate for the second quarter of 2015-16 would be 6.2 per cent (as against 7.7 per cent on the new GDP series) and for the third quarter of 2015-16 it would be 5.4 per cent (as against 7.3 per cent on the new series)," it added.