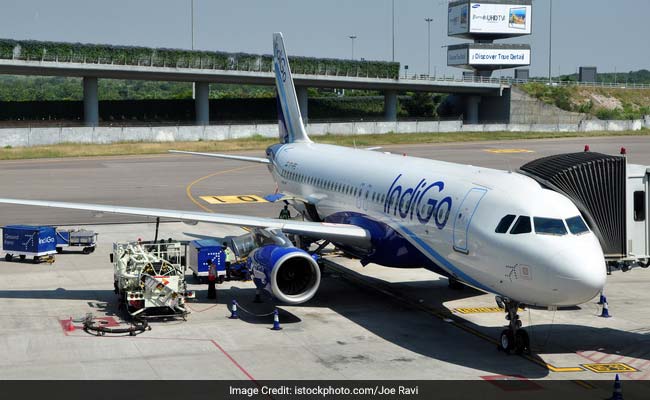 Ahead of an extended weekend with the Independence Day (August 15) and Janmashtami holidays, airlines are going all out to woo passengers with discounts. AirAsia India is offering tickets below Rs. 1,200 for one-way flights on select routes in a limited-period offer. AirAsia India's promotional scheme covers destinations including Bengaluru, Goa, Kochi, Kolkata Delhi and Pune and is applicable on travel till February 8, 2018. AirAsia India's offer requires flyers to make advanced bookings, which are open till August 13, 2017, according to its website - airasia.com.
On the Hyderabad-Bengaluru route, for example, AirAsia is offering an all-inclusive fare starting at Rs 1,199. Also, the airline is offering tickets starting at Rs. 1,399 on some flights - Bhubaneswar-Kolkata, Ranchi-Kolkata, Kochi-Bengaluru and Guwahati-Imphal, its website noted.
Without divulging the total number of seats available under the promotional scheme,
AirAsia
said: "Seats are limited and may not be available on all flights... Valid for new purchases only... "
Another airline IndiGo said on microblogging site Twitter: "Freedom calling! Book now for the long weekend & fly down to your favourite places." In a video shared within the tweet, IndiGo mentioned destinations including New Delhi, Kerala and Udaipur.
Freedom calling! Book now for the long weekend & fly down to your favourite places. https://t.co/TbJsxB03zlpic.twitter.com/BDtU6sZPZg

— IndiGo (@IndiGo6E) August 9, 2017
IndiGo was offering fares starting at Rs 1,126 on the Delhi-Jaipur and Rs 1,549 on the Jammu-Srinagar route, according to its website. A search on the IndiGo bookings portal showed tickets for a flight from Delhi to Jaipur on August 15 were being offered from Rs 1,924.
British airline Virgin Atlantic is offering a 30 per cent discount on return flights to the UK from three Indian cities as part of a special sale aimed at Independence Day. The limited-period sale will be open till August 11 for travel up to March 31, 2018.
As part of the scheme, a discount of 30 per cent will be offered on return flights in Economy, Premium Economy or Upper Class cabins, the airline said.
Many airlines have announced discounted fares in the recent past.
Extended weekends are opportune for airlines to attract flyers especially in the lean season, which begins after the summer holidays and lasts until Diwali season, analysts say.
IndiGo was last week offering tickets starting at Rs. 1,111 in a limited-period sale. IndiGo's special scheme covered destinations including Mumbai, Goa, Bengaluru, Guwahati, Kolkata and Chennai.
Domestic air passenger traffic has witnessed growth of around 20 per cent over the past few months.
In June, it rose 19.98 per cent to 95.68 lakh from 79.75 lakh reported the corresponding period a year ago, data from aviation regulator DGCA (Directorate General of Civil Aviation) showed.