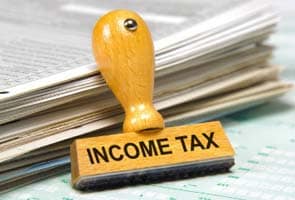 Our jobs keep us busy and with our many personal and professional commitments, it's likely you have missed the deadline for investment or deductions proof your employer had set. It can be particularly annoying to miss these important deadlines and then see TDS deducted on them.
The good news is many tax deductions and exemptions can be directly claimed in your income tax return, even though proofs for these were not submitted to the employer timely.
Claim House Rent Allowance exemption in your income tax return
: All salaried employees receive HRA from their employer. An exemption against HRA is available when the employee is living in a rented accommodation and pays rent to the landlord. Did you miss the last date for submitting rent receipts to your employer? Then your employer would have deducted TDS on HRA without allowing any exemption. Don't worry, HRA exemption can be claimed in your income tax return. First find out how much exemption you can avail on HRA. Now, re-calculate your total taxable income after adjusting this exemption. Finally calculate your tax dues. You can then claim a refund of excess tax deducted by your employer in Income Tax Return.
Claim deductions under section 80
: If you made deposits to PPF or purchased NSC certificates, or made payments for any deductions covered under section 80C, you can claim all of these at the time of return filing. Similarly deduction can be claimed under section 80D for health insurance paid or interest paid on education loan under section 80E. Even though these do not show up on your Form 16, since you could not inform your employer about them, you can claim these in your tax return. Have the requisite details at the time of filing your return and claim them in the relevant sections.
Besides the investments listed above, certain expenses are also allowed under section 80C. So if you haven't been able to make your investments timely, these expenses may come to your rescue and save you tax. A maximum of Rs 1,50,000 is allowed to be claimed under section 80C and here are some expenses which will help you reach this magical figure.
PF Contribution made by you
: The amount which gets deducted from your salary as your contribution in Employee's Provident Fund Scheme or Recognized Provident Fund, which is usually 12 per cent of your basic salary is eligible as a deduction under section 80C. For example, if your basic salary is Rs 30,000, 12 per cent of that works out to Rs 3,600 per month. For twelve months the total of your contributions to EPF is Rs 43,200. That definitely helps you get close to the Rs 1,50,000 mark allowed under section 80C.
Children's Tuition Fee Payment
: Any tuition fees paid by you for the education of your children (maximum 2) is allowed under section 80C. You may have already paid the fees during the year, pull out the receipts and add the sum and claim it in your return. This payment may have been made to any school, college, university or other educational institution situated within India for the purpose of full time education of your children. It includes payments for play school, pre nursery and nursery.
Principal Repayments on Loan for purchase of House Property
: Payments made towards principal repayment of a home loan for buying or constructing a house property is also allowed as a deduction under section 80C.
Stamp duty & registration fees and other expenses
: these expenses incurred during the financial year for purpose of transfer of the property to the taxpayer can be claimed as a deduction. However, if you transfer the property before the end of 5 years from the year in which you took possession of the property, the deduction claimed will be added back to your income and you'll have to pay tax on it.
Life Insurance premium paid
: Premium paid by you for life insurance of yourself, your spouse or any child (child may be dependent/independent, minor/major, or married/unmarried) can be claimed as a deduction. The 80C deduction is valid on insurance policies purchased after 1st April, 2012 only if the premium is less than 10 per cent of sum assured. The deduction can be claimed for the full amount paid (premium including service tax & other charges).
Bills for preventive health check-ups
: If you have not yet exhausted your deduction limit under section 80D and you have a bill for a preventive health check-up, you can claim this bill and get a maximum of Rs 5,000 as a deduction. Do remember this is included within the overall limit of Rs 15,000 of Section 80D (Rs 20,000 in case of senior citizens) for financial year 2014-15.
LTA & Medical Reimbursement cannot be directly claimed in your return
: Expenses on a trip during the year against your LTA can only be claimed via your employer. Unfortunately the exemption on LTA cannot be claimed directly in your return. LTA is allowed to be claimed twice in a block of four years. The current block is 2014 to 2018. There is some relief available as you are allowed to carry forward your unclaimed LTA to the next year, so you can request your employer to not deduct tax on it and allow you to claim it next year. But if you have not made that declaration for FY 2014-15 and TDS has already been deducted on LTA, you cannot get a refund of that TDS. Similarly for your medical reimbursement if you didn't submit your medical bills your employer will deduct tax and pay you the remaining amount.
Physical or scanned documents of proofs are not required with the return
: Do note that you don't have to submit any deduction or investment proofs to ClearTax or to the Income Tax Department. Returns are submitted without attaching any files or physical documents. Though you must keep them safely with yourself, lest you receive an Income Tax Notice and the Assessing Officer calls for them.
Disclaimer: All information in this article has been provided by Cleartax.in and NDTV Profit is not responsible for the accuracy and completeness of the same.