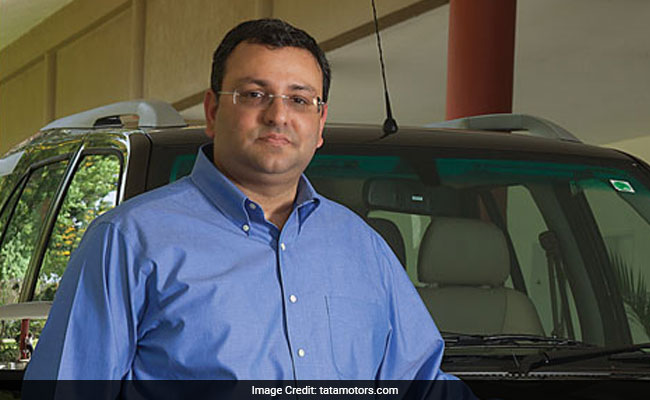 Highlights
Cyrus Mistry warned that Tata group faces $18 billion writedown
BSE and NSE asked six listed Tata companies for clarification
Sebi is also looking into the matter, Press Trust of India reported
Leading stock exchanges BSE and NSE have asked six listed Tata companies for a clarification, after sacked Chairman Cyrus Mistry wrote to board members warning that the group faces a writedown of about $18 billion on these companies.
Here is a 10-point cheat-sheet:
The exchanges took note of a news report on Mr Mistry's email and have asked the companies - Tata Motors, Tata Steel, Indian Hotels, Tata Teleservices, Tata Communications and Tata Power - to explain "whether such event/negotiations/article stated in published news were taking place?"

Most of the Tata group shares were under pressure for the third day. Among the major losers, Tata Power, Tata Steel and Tata Motors fell between 2.5 per cent and 3.5 per cent today. Among other losers, Tata Teleservices and Indian Hotels slumped 7.5 per cent and 8 per cent respectively.

The companies have also been asked to furnish any other information "that has not been announced to the exchanges" as required under listing regulations.

Mr Mistry has in his five-page email said "a realistic assessment of the fair value these businesses could potentially result in a write down over time of Rs 118,000 crores."

Tata Power has responded to the exchanges saying, "We have perused the article on the Bloomberg website referred to by you, with comments purported to have been made by ex-Chairman of Tata Sons Limited regarding the Company's Mundra Ultra Power Project. The Company has always made all relevant disclosures, as required, and has no further comments to offer."

Another Tata group company Tata Steel responded saying, "The financial statements of the company are prepared on a going concern basis and present a true and fair view of the status of affairs of the company. As part of preparation of financial statements, the value-in-use of the assets of the company is tested for impairment as per the accounting standards."

Markets regulator Sebi has also taken note of Cyrus Mistry's email and will look into any possible breach of corporate governance norms and listing regulations at the listed companies of the Tata group, officials said, news agency Press Trust of India reports.

In his email, Cyrus Mistry has said he is "shocked" at the manner in which he was ousted without being afforded an opportunity to defend himself.

He has said while he attempted to turn around the group's fortunes, he was pushed into "the position of a lame duck" Chairman. "I cannot believe that I was removed on grounds of non-performance," Mr Mistry writes.

Industrialist Ratan Tata, who was Tata group chairman for 21 years before Mr Mistry took over in 2012, has been asked to hold charge as interim chairman till a replacement is found for Mr Mistry.