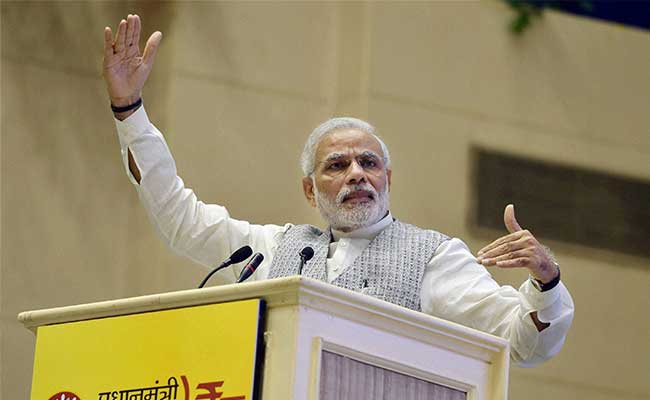 Moody's Investors Service on Thursday became the first big rating firm to up India's outlook from "stable" to "positive", bringing the country a step closer to an actual sovereign rating upgrade.
The surprising development will raise investors' confidence in the Indian economy, boosting the fortunes of the nearly 11-month-old Narendra Modi government, which has initiated a number of reforms to bring the economy back on tracks.
"Recent measures to address inflation, keep external balances in check, simplify the regulatory regime for investors, increase foreign direct investment, and facilitate infrastructure development will reduce some of India's sovereign credit constraints," the rating agency said in a statement.
There is high probability that the new government will enhance India's economic strength, allowing the country to outperform its peers over the medium-term, Moody's said.
Chief economic advisor Arvind Subramanian said Moody's upgrade validates government's reform thrust, better growth and fiscal discipline.
Analysts say the revision in outlook will help the government attract more foreign funds, necessary to increase investments in the country's infrastructure sector.
"In terms of mood and sentiment, for debt and equity markets, it's very positive... This will help international flows into India," said SV Prasad of Chime Consulting.
The Sensex jumped over 150 points higher and was on track for its fifth straight day of gains. The 50-share Nifty traded above the key 8,750 levels.
India's rating, however, stays at Baa3, the lowest investment grade. S&P and Fitch, the other major rating firms, also rate Indian credit at the lowest investment grade, but they have a 'stable' outlook. Analysts say other rating firms are likely to follow suit with an outlook upgrade in the coming months.