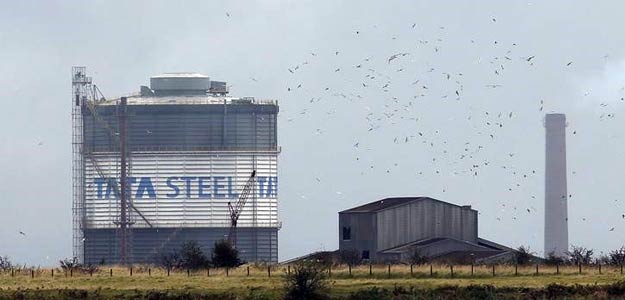 Mumbai
: Tata Steel Ltd said on Tuesday that import pressures on the Indian and European steel industries could worsen following the devaluation of the yuan, as the flood of cheap imports from China continues to impact profitability.
Tata Steel, which said its net profit in the June quarter more than doubled bolstered by a one-time gain, has been hit by a combination of a slowdown in China and a devaluation of the Russian rouble over the past few quarters.
Those factors led to cheaper steel products coming into international markets, pressuring steel prices and squeezing margins in Europe and India, its key markets.
China, which is a top export market for euro zone companies, devalued its currency on Tuesday after a run of poor economic data.
"With the Chinese devaluation that has happened, the import pressures could worsen," Koushik Chatterjee, group executive director and chief financial officer of Tata Steel, said in a call with analysts.
The company, Europe's second-largest steelmaker, has been forced to cut costs and jobs following its ill-timed entry into Europe, where steel demand has languished after the financial crisis and clients have turned to cheaper imports.
While steel demand in Europe is expected to rise slightly this year, much of the extra demand will be met by imports, the company said in a presentation, highlighting imports as a threat.
The company's net profit on a consolidated basis for the period ended June 30 rose to Rs 763 crore ($118.82 million) from Rs 337 crore a year earlier.
Profit was helped by a one-time gain of Rs 158 crore compared with a charge of Rs 262 crore in the year-ago quarter. The year-ago period was also hit by a Rs 1,008 crore tax charge.
Consolidated net sales for the quarter fell 17 per cent to Rs 29,900 crore.
($1 = Rs 64.2150)
© Thomson Reuters 2015