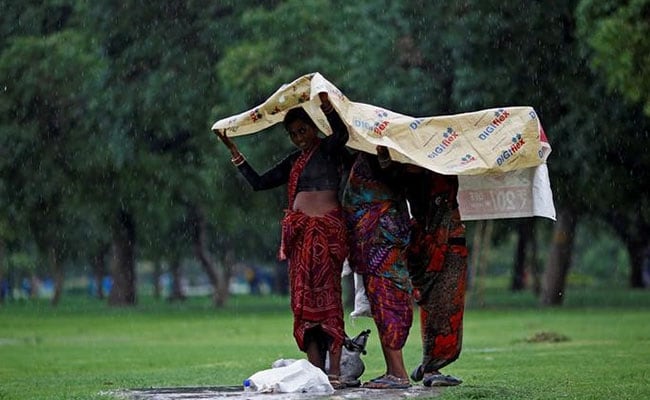 The India Meteorological Department (IMD) forecast a normal monsoon at 97 per cent of long period average for the country on Monday. "Considering the Indian Ocean variability...India is going to witness the third successive normal monsoon with a quantitative figure of 97 per cent plus minus 5 per cent. India will not experience a deficient monsoon," said Dr KJ Ramesh, Director General of Meteorology, IMD. The onset of monsoon is expected in Kerala from the end of May or the first week of June, and will cover the country in the next 45 days.
The IMD will again brief in May after the monsoon hits and the next assessment will happen in June.
IMD issues Long Range Forecast for Southwest Monsoon Seasonal Rainfall during 2018. For detailed report visit https://t.co/ODdidiVV15pic.twitter.com/TAfrOTyDJM

— India Met. Dept. (@Indiametdept) April 16, 2018
"If the monsoon predictions are accurate, the agricultural sector is set for a boost. Moreover, sectors like fast moving consumer goods, auto, fertilizers, and cement are likely to get a boost. Agriculture accounts for nearly 15 per cent of the nation's GDP (gross domestic product). There is a direct co-relation of economy with rains. Rains are necessary but what is more important is quantum and distribution of rain," said Ritesh Ashar – Chief Strategy Officer (CSO), KIFS.
A 'good'/'poor' monsoon will have affect inflation in the economy. Recently, retail inflation for the month of March hit a five-month low as it eased to 4.28 per cent as compared to 4.44 per cent in February. However, it was still above the Reserve Bank of India (RBI) medium-term target.
Earlier on Monday, wholesale inflation was recorded at 2.47 per cent in March against 2.48 per cent in February, government data showed.
The Monetary Policy Committee of the Reserve Bank of India (RBI) cut its April-September inflation projection to 4.7-5.1 per cent, from a previous range of 5.1-5.6 per cent it had forecast in February. The RBI kept its
key policy rates unchanged
in in April meet. The second bi-monthly monetary policy meet of the RBI is slated to happen in June.
Meanwhile, the S&P BSE
Sensex surged 112 points
, or 0.33 per cent, to close at 34,305 while the broader NSE Nifty50 gained 47 points, or 0.46 per cent, to settle at 10,528.
Agriculture-related stocks finished Monday' session on a mixed note. Twelve fertiliser stocks gained while seven declined and two remained unchanged. Indira Industries closed 7 per cent higher, Shiva Global Agro Industries gained 6 per cent while Chambal Fertiliser and Chemicals ended 5 per cent lower.