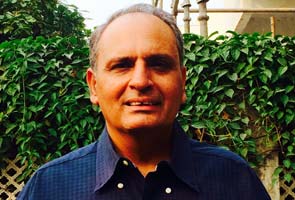 The first few days of 2015 have been volatile for global stock markets. The collapse in oil prices, talks of "Grexit" or Greece exiting the euro and the surge in Russian bond yields have led to turmoil in financial markets. The BSE Sensex corrected by nearly 1,000 points in just two sessions.
The sharper-than-expected fall in Indian stocks is mainly due to foreign selling. Global investors have been "overweight" on India, but the recent weakness could see money exiting the country.
I believe the current weakness may be a golden opportunity to buy Indian stocks. Here's why,
1. The fall in oil prices has improved India's current account deficit situation.
2. The crash in crude oil prices will add around 300 basis points to India's gross domestic product.
3. Inflation has hit multi-year lows so there is no danger of price escalation in the coming months.
4. Aggressive reforms, through ordinances, will enable corporates to speed up capital expansion plans.
5. Borrowing rates are also set to come down, which will help both corporates and consumers.
6. The sell-off in commodities, particularly oil, will aid most domestic firms. Corporate earnings are likely to improve in the next few quarters.
7. Government finances, which have been under pressure, will get a strong boost from the upcoming spectrum auction.
India is likely to continue to be the best destination for investors in the near, medium and long term. Equities look good when compared to other asset classes. Both gold and real estate continue to be subdued, which means stocks as an asset class could outperform.
The Indian rupee, which plays a big role in equity investment, may have weakened against the dollar, but it is at a three-year high against the Japanese yen, euro or the British pound.
For me, the big underlying theme is to ignore the global noise and buy the fear.