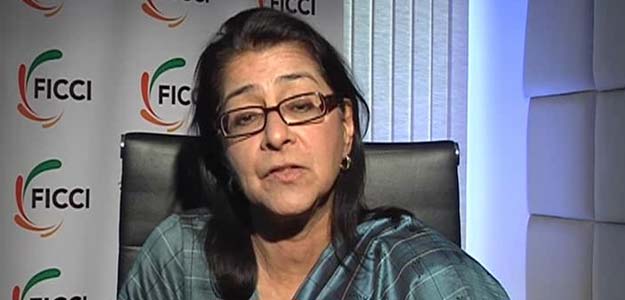 New Delhi: If the Prime Minister can meet the CEOs of multinationals, why not Indian CEOs, says Naina Lal Kidwai, Group General Manager and Country Head of HSBC India. Meeting industrialists "is not crony capitalism," she says.

In an interview to NDTV on the first year of the Modi government, Ms Kidwai said the government is not "connecting enough" with the Indian industry, which is sitting on the sidelines. The banker has called for "a charm offensive by the Prime Minister" for India Inc.

"The government should not be afraid to meet with big industry, that needs some hand holding," Ms Kidwai said, adding, "CEOs of multinationals go back so confident after meeting the Prime Minister, convinced about investing in India. Why can't the same be done for local industry."

She said a meeting with a big industrialist should not be seen as being done for "some individual gain" and should not send out an image of "crony capitalism" especially for a current government that is known to be clean.


"The fact that you are doing meeting with big industrialists on a one-to-one basis, it cannot be seen as something to do with individual gain or crony capitalism. That dialogue is important," Ms Kidwai said.
Her comments come at a time when the Opposition has been accusing the government of being "anti-poor" and working only for the interest of corporates.
In a recent blog titled "The fall of UPA's crony capitalism - a year of reform," Finance Minister Arun Jaitley wrote that earlier "businessmen and industrialists used to line up to meet ministers and party functionaries to seek favours." Now, Mr Jaitley wrote, the whole "parade of industrialists outside North block and south block is over. The corridors are empty and the silence is cheery."
"They are listening and acting but all that is happening through chambers. Business is about human contact and that connect is lacking. They are not engaging enough," Ms Kidwai said. The banker said she sits on the boards of various companies and in no other country is the government afraid to meet big industrialists.
At a public rally in Uttar Pradesh yesterday, PM Modi focused exclusively on reaching out to the poor and did not mention his agenda for economic reforms. He also said that that it would was not large corporates who would provide jobs in the country.
"Big corporates don't generate a lot of employment. It is the small traders, businessmen who provide the maximum employment," PM Modi had said.