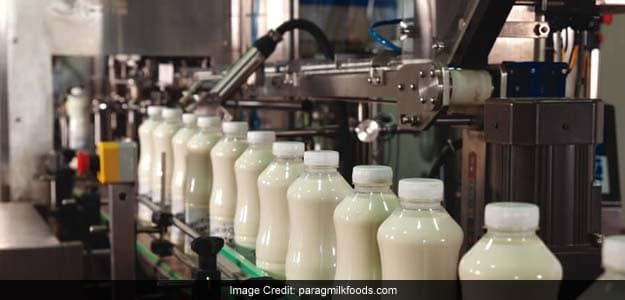 Mumbai:
Leading multi-asset class fund manager IDFC Alternatives said it has completed a partial exit in Parag Milk Food Ltd, which got listed on the bourses on Thursday.
The private equity had invested Rs 155 crore in Parag three years ago and is expected to receive over Rs 180 crore for its shares tendered in the offer for sale, IDFC said in a statement.
Post listing, IDFC PE will continue to hold a 7 per cent stake in Parag. "We are extremely pleased with the 2.5x growth of the company since our investment and continue to hold a significant amount of our investment as we believe in the long term prospects of the company (Parag Milk)," IDFC Alternatives - Private Equity partner Girish Nadkarni said in a statement on Thursday.
This would be IDFC PEs 27th exit out of the 41 investments it has made so far.
In the last 12 months, IDFC PE has concluded four exits, realising Rs 942 crore. Apart from Parag Milk Foods, these include the sale of controlling stakes in Green Infra and Viom Networks to international strategic investors Sembcorp and American Tower respectively, a complete exit from Maharashtra Natural Gas (MNGL) and a partial stake sale in Staragri to Temasek.
Parag Milk Foods is part of IDFC's "consumption" theme from its third private equity fund.
"The consumer sector will continue to be a core focus area for IDFC PE for its next fund alongside food and agri-businesses, healthcare, education, telecom, media and entertainment," the company said.
IDFC Alternatives is a 100 per cent subsidiary of IDFC. Parag Milk came out with a Rs 760-crore IPO on May 4.
The IPO was oversubscribed 1.83 times on the final day of the offer which ended on May 11.