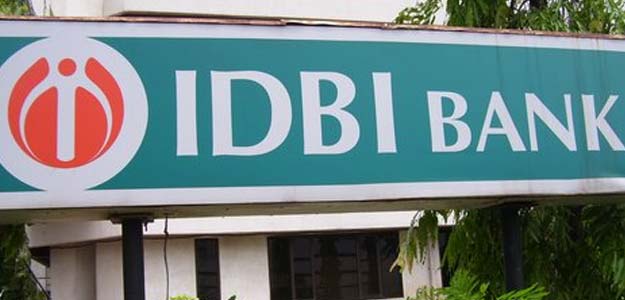 Jaiprakash Associates shares rebounded nearly 5 per cent on Monday after falling nearly 30 per cent in the previous four trading sessions. Shares in the engineering and construction firm have come under pressure after one of its promoters sold 3.53 crore shares between September 1 to September 3 to "meet its requirement of funds including for social cause."
The crash in Jaiprakash Associates' shares clearly shows that investors are not too convinced by the reasons for the share sale. Also under pressure are lenders, who have significant exposure to the Group's humongous debt of around Rs 65,000 crore.
According to Nomura, ICICI Bank, IDBI and SBI are the three largest lenders to Jaiprakash Associates Group with total exposure of Rs 12,800 crore, Rs 7,900 crore, Rs 6,400 crore respectively. IDBI's exposure is nearly 30 per cent of its FY14 net worth, followed by ICICI's is 12 per cent of its net worth. SBI's exposure is limited to 2 per cent of its net worth.
"IDBI's JPA exposure is close to the maximum prescribed regulatory limit for group exposure and is a red flag on their overall underwriting," Nomura adds.
Not surprisingly, along with JPA's shares, some of these lenders have also been under great pressure. ICICI Bank traded up today after falling for four straight sessions. IDBI shares were down for the fourth straight day today.
According to Nomura analysts Adarsh Parasrampuria and Amit Nanavati,
1) Jaiprakash Associates has standalone debt of Rs 25,000 crore, while its subsidiaries' debt stands at Rs 40,000 crore.
2) Power subsidiaries have a debt of Rs 24,000 crore. Jaiprakash Associates is in talks to sell its working hydro assets to the ADAG Group. These assets have a combined debt of Rs 8,000 crore. However, the company has Rs 17,000 crore of debt tied to its three thermal power assets of Nigre, Bina and Bara.
"Nigre is based on a captive coal mine which could get severely impacted by the recent Supreme Court judgement (on coal allocation). This is the only asset within power for Jaiprakash Associates than we consider risky," Nomura says.
3) Standalone debt: Rs 13,000 crore of debt is in Jaypee Infratech (Expressway + Real Estate), while Rs 35,000 crore debt is in the sports subsidiary (F1). Nomura considers all these assets as "risky".
The brokerage says most of these exposures are backed by hard assets and though there may be an interim cash flow mismatch, ultimate write downs should be lower.
As of 12.20 p.m., Jaiprakash Associates shares traded 4.6 per cent higher at Rs 35.35, while ICICI Bank was up 0.8 per cent at Rs 1,560.30. IDBI traded lower, down 0.3 per cent at Rs 74.70.
The broader Sensex was up 0.7 per cent at 27,214.