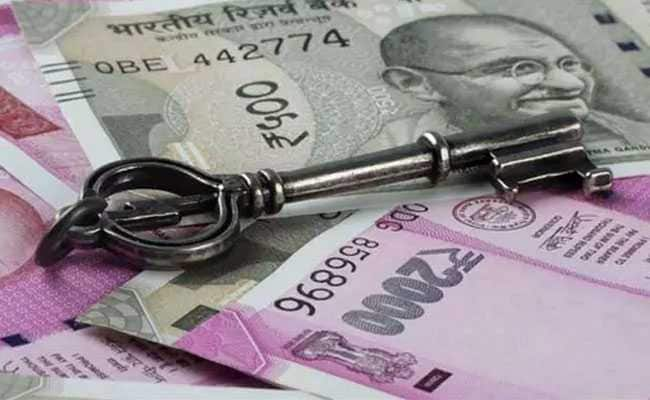 Highlights
ICICI Securities IPO has a price band of Rs. 519 to Rs. 520 per share
ICICI Bank is selling about 77.2 million shares, or a 24 percent stake
The EPS of ICICI Securities for the fiscal 2017 is Rs 10.48
ICICI Securities' IPO, which opened on March 22, was subscribed 78 per cent by 4:45 pm on Monday, the last day of the public offer. 3.44 crore bids were received against the total total issue size of 4.42 crore, data from the National Stock Exchange showed. The ICICI Securities IPO kicked off on March 22 (Thursday). The IPO's P/E (price/earnings) ratio in the lower price band is Rs 49.5, while the highest P/E of a peer in the industry is 45.2. By this rationale, the IPO seems overpriced at Rs 519 for a share of face value Rs 5.
The bids for ICICI Securities can be made for a minimum of 28 equity shares and in multiples of 28 equity shares thereafter. ICICI Securities' return on net worth (RoNW) is 77.12% for the fiscal 2017, while the corresponding figure for the preceding year is 63.47%. The company posted net profits after tax (PAT) to the tune of Rs. 337 crore in 2017 against Rs. 235.7 crore a year ago. The company had total assets to the tune of Rs 2,040 crore in fiscal 2017, as compared to Rs 1,392 crore in fiscal 2016.
ICICI Securities IPO. Ten Things To Know
1.
Large Public Issue:
ICICI Securities Ltd launched an initial public offering (IPO) on Thursday in a sale that will raise its parent as much as Rs. 4,017 crore. ICICI Securities Ltd is a technology-based firm offering a wide range of financial services including investment banking, institutional broking, retail broking, private wealth management, and financial product distribution. Based in Mumbai, ICICI Securities operates out of 75 Indian cities and wholly owned indirect subsidiaries in Singapore and New York.
2.
Patronage Of ICICI Bank:
ICICI Bank is selling about 77.2 million shares, or a 24 percent stake, in the arm that also offers investment banking services.
3.
Price Band:
ICICI Securities IPO has set a price range of Rs 519 to Rs 520 per equity share of Rs face value Rs 5 each for the IPO.
4.
Share Price Valuation - High/Low:
The P/E (price/earnings) ratio of ICICI Securities for the ICICI Securities IPO price band ranges between 49.5 to 49.6.The industry's highest P/E is 45.2 while the lowest is 22 while the average is 37.1. This means the price is overvalued in relation to its peers' share prices.
5.
Earnings:
The earnings per share (EPS) of ICICI Securities for the fiscal 2017 is Rs 10.48 while the EPS for the preceding year is 7.32.
6.
IPO Response so far:
The public issue received a tepid response from the retail individual investors. As per the NSE data on the closing hours of Friday, only 39% of the retail investors have subscribed for the ICICI Securities IPO. The existing shareholders have subscribed 16% of the issue. The non institutional investors have subscribed only 5% of their allocation. At the same time, qualified institutional buyers have subscribed 54% of the issue.
7.
Annual Profits:
The net profit after tax (PAT) of ICICI Securities is Rs 337.6 crore as on March 31, 2017 against the corresponding figure of Rs 235.7 crore a year ago. The figure was mentioned in the restated standalone summary statement of profit and loss.
8.
Cash Flow:
The net cash generated from operating activities is Rs 162.2 crore as on March 31, 2017, against Rs 229.7 crore in the year ago period. The figure was revealed in the restated summary statement of cash flow of ICICI Securities.
9.
Risk Factors:
Among the risk factors, the company highlights the fact that its business is grossly dependent on information technology (IT) and hence, subject to risks arising from any failure of, or inadequacies in, our IT systems.
10.
Lack of competitive edge?
The company expresses its weakness to battle intense competition in business, which may even limit its growth and prospects. "We face significant competition from companies seeking to attract our customers financial assets. In particular, we compete with other Indian and foreign brokerage houses, discount brokerage companies, investment banks, asset managers, among others. They may have advantages over us that include their ability to charge lower commission."