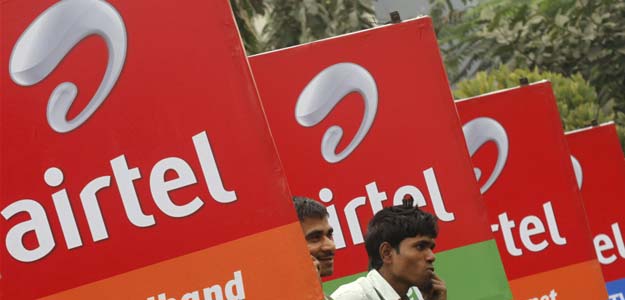 Tech giant IBM's deal with India's largest private telecom operator, Airtel, to manage its infra and application services is expected to touch $1 billion in the next five years, research firm Greyhound said on Thursday.

The firm also estimates that the current size of the deal, which was announced on Wednesday, is in the range of $750-850 million.

The agreement involves IBM India managing infrastructure and application services (including analytics) in India for Airtel over the next five years.


"Although IBM has refused to comment on the deal size, Greyhound Research estimates the deal has been inked in the range of $750-850 million for five years."
"We expect it to touch $1 billion over the next five years with incremental focus on Analytics and Big Data," Greyhound Research CEO and chief analyst Sanchit Vir Gogia told PTI.
No immediate comments were received from IBM, when contacted.
Touted to be a new agreement, it builds on the 10-year relationship between the two organisations, a deal that was signed for $750 million in 2004 and eventually touched $2.5 billion, he added.
IBM managed all of Airtel's IT services for the past 10 years and the new contract has now been restructured and extended for five years. The earlier agreement was based on revenue sharing and was worth about $2 billion.
People closely following the developments on the deal between IBM and Airtel said that the deal size is around $750 million and can expand with more service offerings in the Big Data and Analytics space to close a billion US dollars.
Comparing the previous and the current deal, Mr Gogia said when this deal was inked in 2004, Bharti Airtel was in a hyper growth mode and needed extensive support from an external IT vendor to support the rapid growth and also build internal capabilities to support the IT setup.
"Bharti's business has grown 10 times in the past decade India and between 2004 and 2014 its subscriber base has grown from 4 million to over 200 million. It is now in a relatively mature stage where it needs to effectively maintain what it has built as part of its IT setup over the past decade and only add incrementally," he added.
As per data from the Telecom Regulatory Authority of India (TRAI), Bharti Airtel's telecom subscriber base stood at 200.8 million for January 2014 and its broadband user base was 11.49 million during the same period.