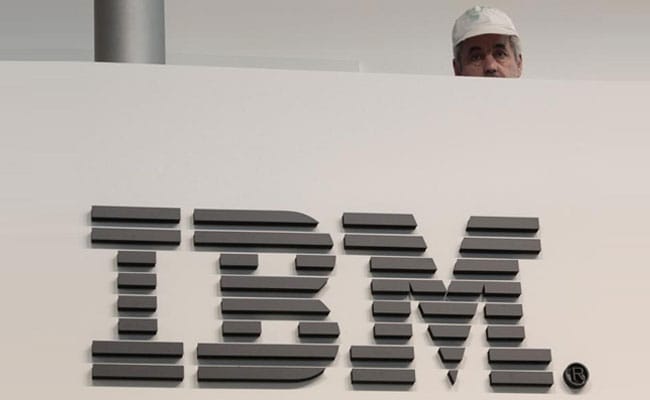 Highlights
A report suggested that IBM India could let go at least 5,000 employees
IBM denied the report as "factually incorrect."
IBM's India unit has around 1,50,000 employees
IBM India has denied a report which says that the IT company may let go at least 5,000 employees in coming months. "This is factually incorrect. We are not going to comment further on rumours and speculation," an IBM India spokesperson said in an emailed statement to NDTV. The report citing sources familiar with the development said IBM India could let go at least 5,000 employees in the coming quarters and the "process has started. Managers have been asked to identify under performers."
The report quoted an IBM India spokesperson as saying that "re-skilling and rebalancing is an ongoing process as we accelerate the benefits of cognitive and cloud technologies for clients around the world." The India unit of global technology powerhouse has around 1,50,000 employees.
The report comes amidst a flurry of performance-linked layoffs by many IT companies in India, including Wipro, Cognizant and Tech Mahindra in the past few weeks.
Allaying fears that there could be big job losses in Indian IT sector, the government today also said that the IT industry has assured it that there will be no large-scale job losses in the technology sector which continues to demonstrate 8-9 per cent growth. IT Secretary Aruna Sundararajan said there could be some cases were contracts are not renewed as part of the regular annual appraisal cycle.
Besides, she said, the industry is also undergoing a shift in the job profile given the advent of cloud, big data and digital payments.
"Some of the companies which have been named (as undertaking job cuts) have clarified that there is nothing big this year," she said.
The developments come at a time when Indian IT firms face challenges in business and technology environments and tighter work permit regime in countries like the US, Singapore, Australia and New Zealand.
However, some experts see major job cuts in Indian IT over next few years. "The year 2017-18 will be a 'Wakeup' year for the IT/BPO industry. I expect major job cuts across companies, across the sector," says executive search firm Head Hunters India. "A digital tsunami has hit the IT industry.
This has led to requirement of new skills - cloud social media, data analytics, big data, mobile etc. We are looking at 12-16 lakh people who will be rendered unemployable for the new age. We are talking about 3-4 lakhs per annum for the next 3 to 4 years."