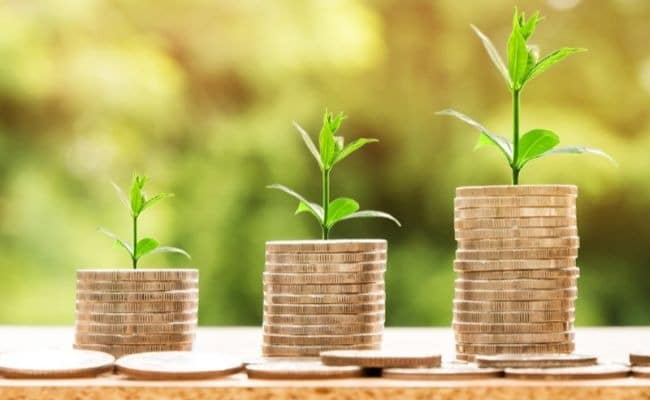 Retirement fund body Employees' Provident Fund Organisation (EPFO) recently slashed the interest rate for 2017-18 to
8.55 per cent
from 8.65 per cent last fiscal year. The decision to slash the interest rate will affect over 6 crore subscribers of the body. However, despite the interest rate cut, employee provident fund continues to fetch an interest rate that is higher than other small savings schemes like public provident fund (PPF), national savings scheme (NSC),
senior citizen savings
scheme and
post office
monthly income scheme.
Given below are the features and interest rates that the various small savings schemes fetch:1. Employee Provident Fund (EPF):
Both employer and employee contribute 12 per cent of an employee's basic salary towards employee provident fund (EPF). An employee's 12 per cent contribution goes towards the EPF kitty, while 8.33 per cent out of the total 12 per cent of the employer's contribution is invested in Employee Pension Scheme (EPS) or pension scheme. The balance 3.67 per cent is invested in
EPF
.
The EPF interest rate for 2017-18 stands at 8.55 per cent against 8.65 per cent for 2016-17 and 8.8 per cent offered in 2015-16.
(Also read:
Post Office Saving Schemes: 5 Key Questions Answered Here
)
2. Public Provident Fund (PPF)
Public Provident Fund (
PPF
) scheme is a popular long term investment option which offers safety with attractive interest rates and returns that are fully exempted from tax. Investors can invest a minimum
Rs. 500
to a maximum Rs 1,50,000 in one financial year and can avail facilities such as loan, withdrawal and extension of account.
(Also read:
State Bank Of India (SBI) Public Provident Fund (PPF) Accounts
|
Financial planning crucial to secure financial future: SBI
)
The current interest rate of
PPF
which is effective from January 1, 2018 is 7.6 per cent.
3. National Savings Certificates (NSC)
In this saving scheme, a single holder type certificate can be purchased by an adult for himself or on behalf of a minor or to a minor. The deposits qualify for tax rebate under the section 80C of the income tax Act.
The rate of interest is 7.8 per cent per annum.
4. Senior Citizen Savings Scheme
The scheme is meant for the senior citizens only, which means it caters to citizens who are over the age of 60. However, any citizen who is over the age of 55 years can also open the account so long as they are retired.
The rate of interest is 8.4 per cent per annum.
However, TDS is deducted on interest if the interest amount is more than Rs 10,000 per annum. One can deposit the money one time in multiples of Rs 1,000 but not exceeding Rs 15 lakh.
5. Post Office Monthly Income Scheme
The post office monthly saving scheme is the scheme in which one can invest money every month.
As of now, the interest rate is 7.5 per cent per annum.
Two or more people can jointly open a joint account too. The minimum deposit in the post office monthly scheme is Rs 1,500 while the maximum is Rs 4.5 lakh . In case of a joint account, the maximum amount is Rs 9 lakh.
All the above mentioned small savings schemes qualify for deduction under Section 80C of the Income tax Act. However, a tax exemption is given only up to the amount of Rs 1,50,000 per fiscal year. If your investment amount in total cutting across all the small savings schemes is above Rs 1,50,000, you will not get an exemption under section 80C.