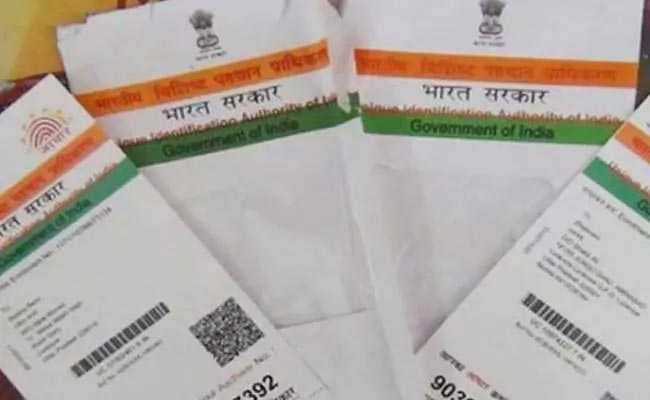 The government has launched DigiLocker for securing lot of documents online and safe. According to the official DigiLocker website-digilocker.gov.in., DigiLocker is a cloud-based platform for issuance, storage, sharing and verification of documents and certificates in digital form which enables select registered organisations to provide electronic or e-copies into 'digital lockers' allotted to citizens. DigiLocker has partnered with Unique Identification Authority of India (UIDAI) to make it available automatically to its users when they link their DigiLocker account with Aadhaar card.

How to store Aadhaar with DigiLocker?

1. Click on DigiLocker official website- digilocker.gov.in and create your account

2. After creating DigiLocker account, it will ask for your 'Aadhaar number'

3. Enter your 'Aadhaar number'

4. You will recieve an OTP on your Aadhaar registered mobile number. Enter the OTP and verify it

5. The Aadhaar card will be stored with DigiLOcker account

Also read: A Step-By-Step Guide To Store PAN With DigiLocker

How To Access Aadhaar Services Through UMANG App


How to download Aadhaar card via DigiLocker?

1. Login to your DigiLocker account


2. A dialog box appears which reads 'Get your eAadhaar'
3. Click on link and an OTP box will appear. Click on 'Get OTP'
4. Now enter the OTP recieved on your mobile number
5. Click 'verify OTP'
6. 'Issued Document' page appears. Download 'Aadhaar' using 'save' icon
Benefits of using DigiLocker:
1. Citizens can access their digital documents anytime, anywhere and share it online. This is convenient and time-saving, noted DigiLocker on its official website
2. It reduces the administrative overhead of government departments by minimizing the use of paper.
3. Digital Locker makes it easier to validate the authenticity of documents as they are issued directly by the registered issuers.
4. Self-uploaded documents can be eSigned which is similar to the process of self-attestation.