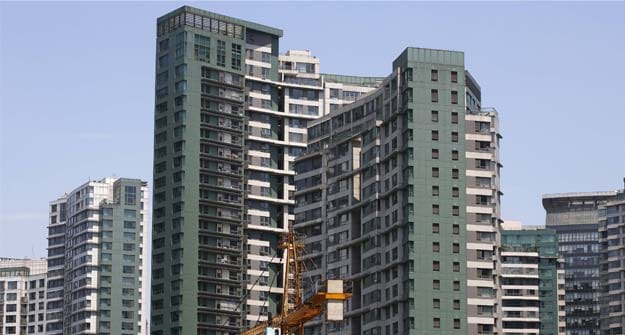 Buying a home is a significant investment for most of us. Procurement of a home loan is as important as selecting a property. In fact, for most of us, the decision of purchasing a property is based on the amount of home loan we can avail.

Getting a home loan might appear as a difficult task. However, by following a few useful tips given in this article, you can smoothly run through the complete process without any hassles. This article will help investors - especially first time home buyers - to know what exactly they need to do to become home loan ready.

The process of becoming home loan ready starts 6 months prior for those who never bother to be financially disciplined.


Here are a few simple steps which will help you bring financial disciple in your life.
1. Clean up your credit report
The first and foremost thing that all loan providers refer to before lending to you is your credit report. All lenders expect you to have a clean credit history with a good credit score of 650+. Make sure to check your CIR (credit information report) as well as your credit score online at least 6 months prior to applying for the loan. This will give you sufficient time to set your score right if there are any problems. This will also boost your confidence if you have a good credit score. You can buy your CIBIL TransUnion credit report (including credit score) online for Rs.470 only.
Tip: Pay off all your delinquent accounts, late payments etc. and start making regular payments for your credit cards and loan EMIs at least 6 months before availing a home loan.
2. Pay off existing debt
If you are have availed multiple loans, try to pay them off before you apply for a home loan. As having several loans might affect your loan eligibility, few banks, however, along with your home loan, provide a scheme of debt consolidation as well. But this is subject to your monthly income. As any other EMIs that you are paying right now, gets factored while calculating your loan eligibility. The lesser EMIs you pay each month, more is your loan eligibility based on your income.
3. Improve your banking habits
Whenever you apply for any loan, the bank account statement is one of the most important documents that lenders ask for. Through your bank statement, the lenders verify your banking habits, lifestyle - easily noticeable if you use your debit card frequently - and your repayment behaviour. The lender expects you to have a good credit balance every month (at least equivalent to the EMI that you will repay for your home loan). Please ensure that there is no bouncing of cheques especially due to 'insufficient funds'. However, other cheque rejection reasons like 'signature mismatch' are still acceptable as an exception. But such instances should not exceed twice in last 6 months to 1 year. Lenders generally ask for a bank statement of last 6 months if you are salaried and last 1 year if you are self-employed.
4. Keep your documents in place
When you apply for a home loan, the following documents need to be submitted to the lender:
Salaried customer
Self-employed professional
Self-employed businessman
Application form with photograph
Identity and residence proof
Latest salary slip
Education qualification certificates and proof of business existence
Form 16
Last 3 years ITR (self and business)
Bank statement of last 6 months
Last 3 years profit/loss and balance sheet

Last 3 years profit/loss and balance sheet

Business profile

-
Bank statement of last 6 months - 1 year
On the basis of above documents, the lender can offer in-principal approval for your loan application. That is, the loan is sanctioned subject to positive property verification.


In addition to the above documents, you need to submit copies of all property papers that you desire to purchase. It is always recommended to verify the complete chain of property documents available with the seller for at least last 13 years before entering into an 'agreement to buy'. Generally, banks do not process a loan application without the 'agreement to buy/ sell'. If you are not confident on the property chain, it is always advisable to consult a property lawyer well in advance. The lawyers analyse the chain of the property and help you in making the decision to buy or reject the property. They also help in execution of the sale/purchase transaction.
5. Office and residential stability
Besides verifying your income, banking and property papers, lenders also verify your job and residential stability at your current address. This is done to avoid the risk of a fraud or any desertions later during repayment of loan. Hopping the job frequently might get you into trouble while you apply for loan. Generally, a stability of at least 6 months is desired both at residence as well as work place.
6. Apply for pre-approved loan
If you intend to buy a property within a couple of months, you can apply for a pre-approved home loan with the bank. As mentioned above, most of the banks these days sanction a loan amount that can be extended to you, even before you have zeroed in the right property for you. As an extension to this service, many lenders like ICICI Bank and HDFC Ltd help their customers find their dream home. For instance, HDFC has started an
online portal
wherein all the projects approved by HDFC have been listed. The borrowers can get their loan pre-approved and can then start looking for a home. This also enables you to be more precise with your budget for buying the property.
7. Understand lenders' loan process
Whenever you apply for a loan, be prepared for a lot of queries, phone calls and different visitors walking in on behalf of the bank. Loan providers follow a process wherein they outsource most of the verification process to third party vendors. After verifying their identity cards, you can address their queries. Your loan application is processed and approved/declined by the credit department of your lender that generally takes 4 to 8 working days to make a decision on your loan application. Once the loan is approved, then your sales officer guides you on further process of completing rest of the formalities.
8. Perform online research
As you get prepared for availing a home loan, do not forget to carry out an online research on the best rates and schemes offered by different banks. There are different home loan products available in the market as per different requirements. For example, some lenders offer a product - home loan over-draft - that is best for those who wish to make pre-payment of their loan. Although, the Reserve Bank (RBI) has mandated all the lenders to waive off the pre-payment penalty charges. But still, having a home loan OD saves you from the hassles of approaching the lender for pre-payment, standing in a queue, filling up form and rest of the formalities. It is a unique product that gives you freedom to transfer surplus funds to your home loan account online to save on the interest repayment. At the same time, it also allows you to withdraw some funds from your home loan over-draft account.
Similarly, there are different home loan products offered by different lenders at various rates. The key to grabbing the best deal is to do your homework in advance and become home loan ready.
BankBazaar.com is an online loan marketplace.

Disclaimer: All information in this article has been provided by BankBazaar.com and NDTV Profit is not responsible for the accuracy and completeness of the same.