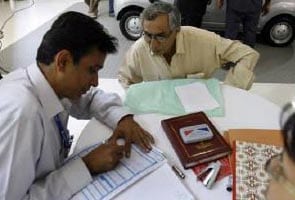 The monsoon is the perfect season to go on a long drive/ride! The weather is just perfect, everything is lush green and you have nothing but the open road before you - some would say it's almost therapeutic! However, the onset of the monsoon also spells peril for motorists.
Wet roads, potholes, and floods can cause damage to your vehicle, and cast a dark cloud on your finances. Keeping this in mind, it would be wise to give your vehicle some added protection during the rainy reason. One easy way to do this is to increase the coverage of your car insurance/bike insurance policy.
There are numerous optional extras (known as add-ons) that you can purchase to bolster the coverage of your existing motor insurance plan. Let's take a look at some of these add-ons and how they can help you on a rainy day!
The first add-on you should consider is known as Roadside Assistance. This is probably one of the most helpful add-ons during the monsoon season. We all know how rainwater can cause issues with electrical components and the engine functionality of your car or bike. Sometimes, it can also leave you stranded by the wayside with no help in sight. This is where the roadside assistance add-on comes in!
Just get in contact with your insurance provider, inform them of your whereabouts and they will send professional help your way. It could be a mechanical failure, a flat tire, or even an empty fuel tank. The problem will either be fixed, or you and your vehicle will be dropped off at the nearest service station.
Along with Roadside Assistance, you should also consider zero-depreciation cover. This is because, along with breakdowns and mechanical failures, the monsoon can also result in accidents. Slick roads and foggy conditions are the perfect recipe for a road mishap.
In case you do meet with an accident, your car or two-wheeler insurance policy will cover the cost of repairs, but it will also calculate depreciation on certain parts when settling your claim. This is where zero-depreciation cover enters the fray - it will negate the effect of depreciation on your claim and ensure you get complete compensation for part replacements!
Most experts also suggest that you purchase the Return to Invoice (RTI) cover before the onset of the monsoon. This is because, the rainy season brings with it the risk of floods, landslides, falling trees and other natural calamities - all of which can cause irreversible damages to your vehicle.
In such instances, the insurance company will only provide the current value of your vehicle as compensation.However, if you opt for the RTI add-on, the insurance company will provide compensation that is equal to the amount mentioned on the purchase invoice of your car/bike.
Lastly, when you make a claim against your car or bike insurance policy, you lose your NCB discount as well. Therefore, you should consider purchasing the NCB protector add-on with your policy. It will ensure that your NCB remains intact, even if you have to make a claim during the monsoon.
Looking for a bike/car insurance plan that offers all these add-ons but it is also light on your wallet? Look no further than IFFCO-Tokio General Insurance Co. Ltd. You can choose from several add-on options and customize your plan to your exact needs. This ensures you get a wide umbrella of protection for your vehicle, at a cost that's in tune with your budget. With IFFCO-Tokio, all your worries take the back seat, so you enjoy therains and the freedom of the road.
Disclaimer: This is an advertorial and NDTV is not responsible for the accuracy of the content.