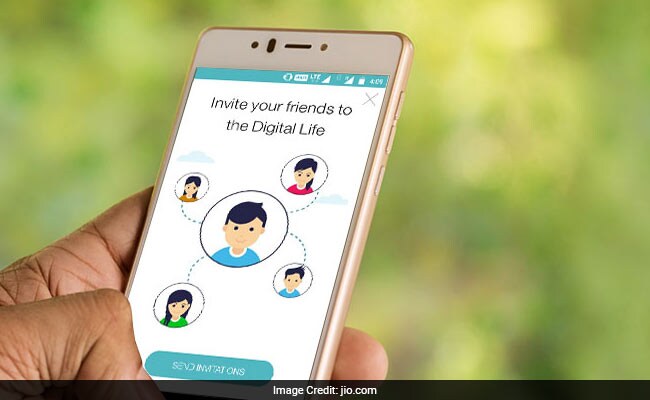 Reliance Jio has taken the telecom sector by storm through its aggressive offering. Jio amassed over 10 crore customers in 170 days of its launch. Jio had also announced that it would start charging for services from April 1 and introduced Jio-Prime membership, a discounted set of price plans to incentivise non-paying subscribers to subscribe to paid services. According to its last update, Jio said it has 72 million paid customers. Also that Jio has become a paid service, you may need to know about your account/plan details and your data consumption on a real-time basis. There are two ways to do this through MyJio app and Jio.com website.

Checking balance on MyJio App

For checking your balance on your phone, you need your phone no and your login password only. Here are the steps:

1) Open MyJio app on the phone in which you are using the Jio number
2) Tap on the open button next to the MyJio to see details
3) Click on the menu button on the left hand corner of your screen and then select "My plans" to see the details of your current plan.

Jio will show you the details of your current plans, benefits you get under the plan and your daily data limit. Jio will also show expiry of your current plan. You can also see your daily data usage balance on a real-time basis. To see that, you need to come back to the home screen by selecting the back button on the screen and then selecting the "BALANCE" button. It will show you the daily data balance on a real-time basis.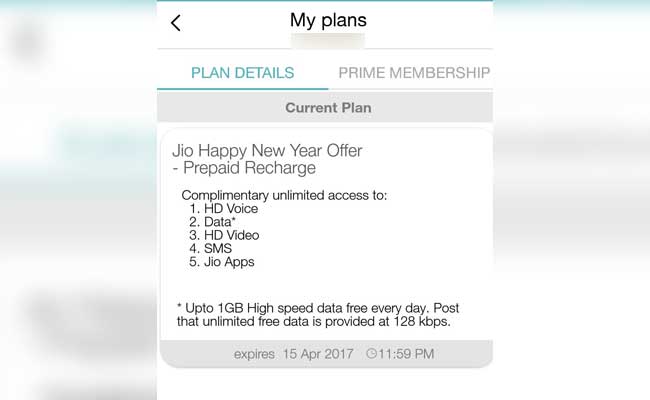 In case you want to check your account details on a computer, then go to Jio.com and click on sign-in.
1) You need to enter your phone number as login id and then password to enter in to your account.
2) Click on "My Plans". It will show your current active plan and the benefits you get under the plan.
3) If you have already opted for the Prime membership and subscribed to a plan then the details will be shown under "Upcoming plan" menu which is shown next to the "Active plan" menu.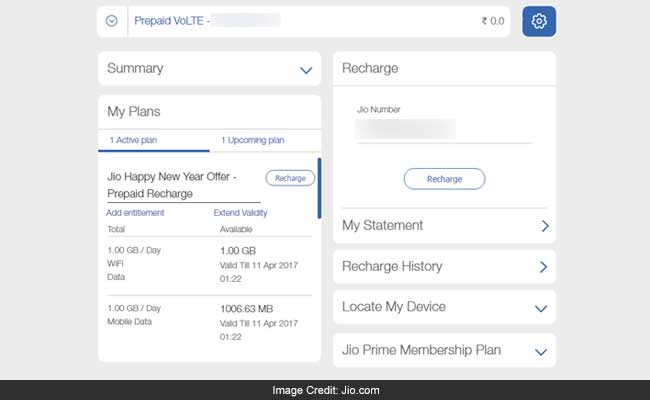 Reliance Jio, had launched its free voice and data plan in September 2016 and had extended it till March 31, 2017. On March 31, 2016 it launched "Summer Surprise" offer under which it again extended its free voice and data benefits for another three months till June 30, 2017. However, on telecom regulator
TRAI's advice
last week, Reliance Jio said it will discontinue the offer.
However,
the company said
: "All customers who have subscribed to Jio Summer Surprise offer prior to its discontinuation will remain eligible for the offer."