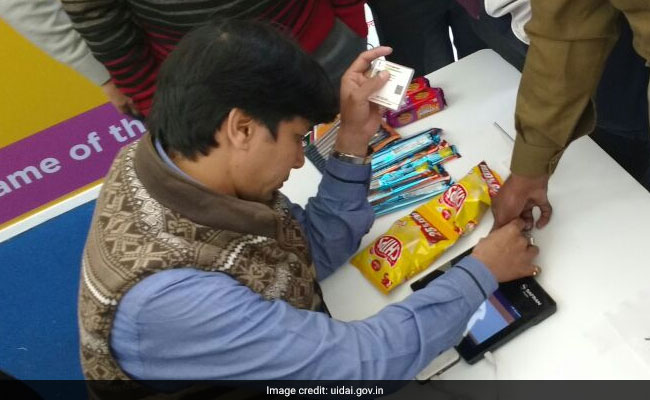 Highlights
Aadhaar card or UID is based on biometrics-based information
Aadhaar is now mandatory for carrying out many important tasks
You can locate the nearest Aadhaar centre using an online tool
Aadhaar or Unique Identity Number, the 12-digit personal identity number, is now mandatory for carrying out a number of important tasks. These range from filing of income tax return, operating a bank account, applying for a PAN (Permanent Account Number) or making an investment in savings schemes such as Public Provident Fund, National Savings Certificate and Kisan Vikas Patra (KVP). Aadhaar can be obtained through a simple process. Aadhaar card or UID is based on biometrics-based information and issued by the Unique Identification Authority of India (UIDAI). All that one has to do is to visit the UIDAI website - uidai.gov.in - and locate the nearest Aadhaar centre using an online tool provided by the Authority.

How to apply for Aadhaar card via UIDAI website

Once on the UIDAI website, one can access information on Aadhaar enrolment or updation centres through the 'Enrolment & Update Centres in Banks & Post offices' link. This tool can also be accessed by clicking the 'Locate enrolment and update centres' option under the 'Aadhaar Online Services' section.

On the next page, the user is prompted to input information about his or her state, district, sub-district and village town city in the respective fields.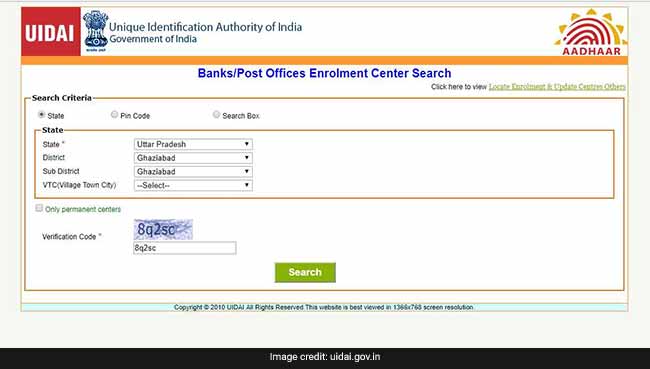 Once done, input the verification code as shown above.

The list of centres will appear as shown below.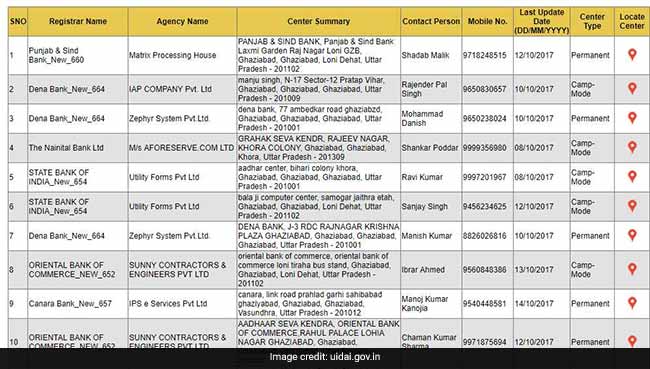 Where to enroll for Aadhaar? आधार कहाँ से बनवाएं? https://t.co/V3xTBF3UqT
— Aadhaar (@UIDAI) October 16, 2017

How to get an Aadhaar via official number

Call Aadhaar's toll-free number 1947 to contact Aadhaar Sampark Kendra, which means Aadhaar communication centre, for further details on Aadhaar enrolment.


(Also read:
Aadhaar Card: How To Verify Email, Mobile Number
)
Meanwhile, Aadhaar is to be mandatorily linked with bank accounts and savings schemes, among other financial products or services, by December 31, 2017. Those already holding bank accounts are required to furnish the Aadhaar number by the same date failing which the account will cease to be operational. In order to avail pension, LPG cylinders or government scholarships, one must provide his or her Aadhaar card details. Linking of Aadhaar with the Permanent Account Number is also mandatory for processing of income tax returns for assessment year 2017-18. (
Read more
)