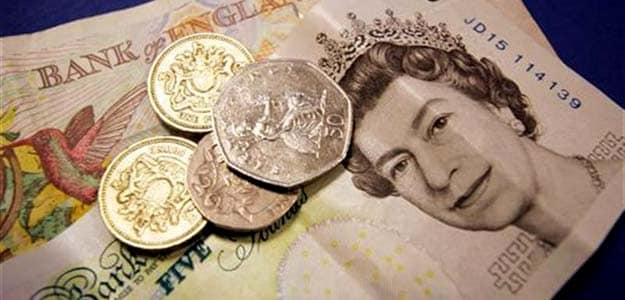 Libor, the London interbank offered rate, is a global benchmark for interest rates on everything from credit cards to trillions of dollars in financial derivatives and is at the heart of a scandal over rate rigging. Libor rates are based on daily estimates from a group of banks as to how much they would expect to pay to borrow funds from each other for a range of currencies and periods.
Here is how the scandal unfolded
2007 - Barclays alerts US regulators to its concerns that other banks are submitting dishonestly low interbank rates.
2008 - Libor rates spike after the collapse of Lehman Brothers at the height of the global financial crisis.
2010 - Britain's Financial Services Authority (FSA) launches an investigation into Barclays as part of a global probe of alleged interest rate manipulation.
2011 - Discount brokerage and money manager Charles Schwab Corp files lawsuits accusing 11 major banks of conspiring to manipulate Libor.
June 2012 - Barclays is fined $450 million in a settlement with US and British regulators over rate rigging. Britain announces a review of the way Libor is calculated. Barclays chief executive Bob Diamond and chairman Marcus Agius quit in the next month over the scandal.
August 2012 - A joint New York-Connecticut investigation of Libor sends subpoenas to Royal Bank of Scotland, HSBC Holdings, JPMorgan, Deutsche Bank, Barclays, UBS and Citigroup. The subpoenas seek communication between executives related to possible collusion that may have played a role in alleged rate manipulation.
September 2012 - Britain's FSA delivers a 10-point plan to overhaul Libor on September 28, but stops short of scrapping the benchmark interest rate.
November 2012 - Deutsche Bank faces sceptical German lawmakers who are seeking answers about how banks manipulated global benchmark rates. On the same day, Barclays says it fired five employees following its investigations into Libor rigging.
December 2012 - UBS is fined $1.5 billion to settle charges of rigging Libor. US prosecutors also charged two former UBS traders - Tom Hayes and Roger Darin - with taking part in the manipulation, making them the first individuals to be criminally accused. UBS's Japanese subsidiary also pleaded guilty to one US criminal count of fraud relating to manipulation of benchmark rates.
February 2013 - Royal Bank of Scotland (RBS) is fined $612 million for its role in the global rate-rigging scandal. Manipulation of the rate by RBS occurred from at least 2006 until late 2010, after the bank was bailed out. John Hourican, head of RBS's investment bank, will leave at the end of April 2013.
Thomson Reuters, parent company of Reuters, has been calculating and distributing the rates for the BBA since 2005, when it acquired previous calculating agent Telerate.
Copyright @ Thomson Reuters 2013