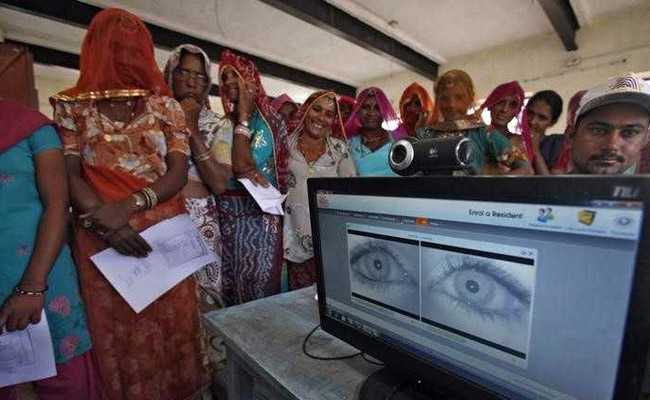 Aadhaar is secure and nothing can impact the security of Aadhaar database, said Unique Identification Authority of India (UIDAI) in a series of tweets posted on its official handle-uidai.gov.in. According to UIDAI, the entire Aadhaar system is secure. This clarification came after rumours were surfaced on social media that Aadhaar PDF has been available on Google search. Aadhaar number is a 12-digit random number issued by UIDAI to the residents of India after satisfying the verification process, mentioned UIDAI on its official website-uidai.gov.in. Government has made it mandatory to link Aadhaar with various services. However, the Supreme Court on Tuesday indefinitely extended the deadline to link phone, passport and bank accounts with Aadhaar number.
Here are 10 things to know about the security of Aadhaar system as mentioned on UIDAI's twitter handle:
UIDAI has advised people not to get carried away or confused with some news appearing in social and other media on Aadhaar pdf being available on Google search on Mera Aadhaar, Meri Pehchan, said UIDAI on its twitter handle without referring to any publication. (Also read: What UIDAI Said On Sharing Of Aadhaar Card Number)

UIDAI further said that such news are intended to spread misinformation on India's robust identity system - Aadhaar and are intentional and irresponsible acts of some unscrupulous elements.

These are far from the reality and have got nothing to do with the security of Aadhaar and its database. As none of the Aadhaar cards shown are taken from UIDAI database, said UIDAI.

People share their personal information including Aadhaar on internet to some or other service provider or vendor to get the services and when they put their details on internet they should take due precautions as required in any digital activities, tweeted UIDAI.

Publications or posting of Aadhaar cards by some unscrupulous people have absolutely no bearing on UIDAI and not the least on Aadhaar security. Aadhaar as an identity document by its very nature needs to be shared openly with others as and when required and asked for, posted UIDAI.

Aadhaar just like any other id, therefore, is never to be treated as a confidential document. By simply knowing someone's Aadhaar, no one can impersonate and harm him because Aadhaar alone is not sufficient, it requires biometrics to authenticate one's Identity, said UIDAI.

Although Aadhaar has to be shared with others, it being personal information like mobile number, bank account number, PAN card, passport, family details, etc, should be ordinarily protected to ensure privacy of the person, noted UIDAI.

If anybody unauthorisedly publishes someone's personal information such as Aadhaar card, mobile number, bank account, photograph, etc., he can be sued for civil damages by the person whose privacy right is infringed, mentioned UIDAI.

However, in no way such publication threatens or impacts security of Aadhaar and its database. Aadhaar remains safe and secure and there has not been a single breach from its biometric database during that last eight years of its existence, posted UIDAI.

Aadhaar is the most trusted and widely held ID that one shows/presents whenever needed. People should freely use it to prove their identity, tweeted UIDAI.