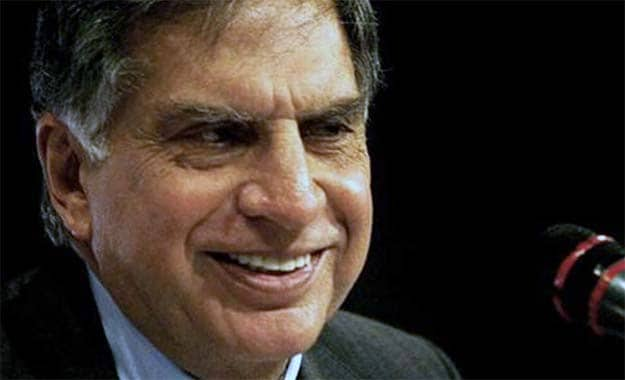 As Tata group chairman Ratan Tata steps down on December 28 when he turns 75, we take a look the major acquisitions made during his tenure.
2000: Tata Tea acquires UK's Tetley Group for $450 million.

2001: TCS acquires the Indian government's 51 per cent stake in CMC Ltd for Rs 152 crore.

2002: Tata Sons acquires a 25 per cent stake in VSNL from the government for Rs 1,439 crore. Tata goes on to increase its stake in the company and renames the company Tata Communications Ltd.

2004: Tata Motors acquires the heavy vehicles unit of Daewoo Motors in South Korea for $102 million.

2005: Tata Steel buys out Singapore's largest steel company NatSteel—with operations in Singapore, Thailand, China, Malaysia, Vietnam, the Philippines and Australia—for around $365 million.

2005: Tata Communications acquires US-based Tyco Global Network, making it one of the world's largest providers of submarine cable bandwidth, for $130 million.

2005: Indian Hotels takes over the management of The Pierre Hotel in New York under a 30-year contract worth $5 million.

2005: Indian Hotels acquires a Starwood-managed hotel in Sydney from the Hong King-based Harilela Group for $36 million.

2005: Trent acquires a 76 per cent stake in the Landmark chain of bookstores for Rs 103.6 crore.

2006: Taj buys the Ritz-Carlton hotel in Boston for $170 million.

2006: Tata Chemicals acquires UK-based Brunners Mond Group for around Rs 508 crore.

2007: Tata Steel acquires Anglo-Dutch steelmaker Corus for $11.3 billion.

2007: Taj group acquires Campton Hotel in San Francisco for $58 million.

2008: Tata Motors acquires Jaguar and Land Rover from Ford for $2.3 billion.

2008: Tata Chemicals acquires US-based General Chemical Industrial Products for $1 billion.

2009: TRF Ltd acquires a 51 per cent stake in Dutch Lanka Trailer Manufacturers Ltd for $8.67 million. The company exercised its call option in 2012 to acquire the remaining stake in the company for an additional $8.33 million.

2010: TRF acquires UK-based Hewitt Robins International for 3 million pounds.

2011: Tata Chemicals buys UK-based British Salt for Rs 650 crore.
Post a comment