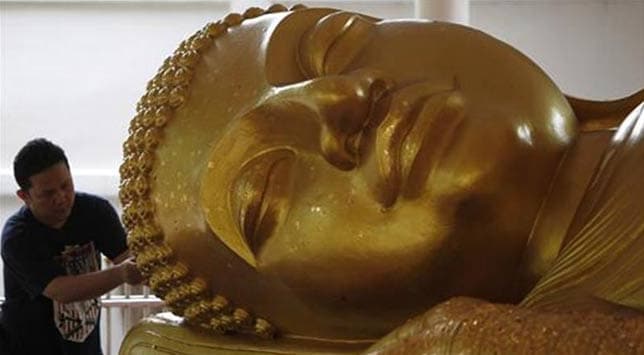 Highlights
The week ahead should see the markets being volatile ahead of F&O (futures & options) expiry on Thursday and large number of corporate results over the week.
Washington:
There is a dichotomy in the open letter posted by Ratan Tata, chairman, Tata Group where he defended prime minister Manmohan Singh. He has criticized the media and those who blame Mr Singh for high inflation, low investment confidence and slow growth. Tata wants Mr Singh to break convention, restore government credibility, place the country on a growth path once again by implementing promised reforms and removing roadblocks to growth and controlling crony capitalism. For all economic woes faced by the country, the prime minister cannot be blamed, according to Ratan Tata. At the same time, he expects him to turn things around. This could perhaps be the agenda of the government that could be outlined by president-elect Pranab Mukherjee in his speech to the Parliament.
Here is an interpretation of points made by Ratan Tata in his tweet:
• Break convention: The UPA II government has to break the convention of playing to the gallery. It has to take tough reform decisions and not play the populist card. So Mr Tata is actually asking for something that all experts and critics want the government to do. The government needs to cut subsidies on fuel, curtail borrowing, control the fiscal deficit and ease the pressure on interest rates.
• Restore government credibility: After the 2G scam, the government took steps to impose new taxes retrospectively. This was met with a backlash. At a time when India needs foreign capital, these steps are making investors stay out of India. Experts say that India need foreign capital flows to the tune of $ 50bn to finance the current account deficit as a result of higher imports than exports.
• Place the country on a growth path: This is possible only if there is an economic stimulus. This can happen only if RBI can cut interest rates rapidly. However, the government's fiscal deficit, the excess expenditure over revenue, does not allow any room. The government has no money to offer any tax incentives either in these volatile times. It can control its borrowing and allow Reserve Bank of India to cut interest rates. RBI is worried that the rising fiscal deficit would not help in cutting rates to provide the necessary economic stimulus.
• Implement promised reforms: The government needs to work with states to implement goods and services tax or GST. If implemented, this could add 2 per cent to India's struggling, say experts. The government also should open up foreign direct investment in multi-brand retail and aviation as promised earlier.
• Remove roadblocks to growth: The government has to take a hardline on opposition to important reforms. The government to some extent has isolated Mamata Bannerjee, who has vociferously stalled all reforms. Mr Singh's office recently announced formation of a project clearance board to expedite clearances of infrastructure projects. Poor infrastructure is a key impediment for growth. There is a need to expedite the process by rooting out corruption, clearing pending projects and work on infrastructure development on a war footing.
• Control crony capitalism: This is perhaps is a reference to corruption. Mr Tata probably wants the government to enforce accountability.