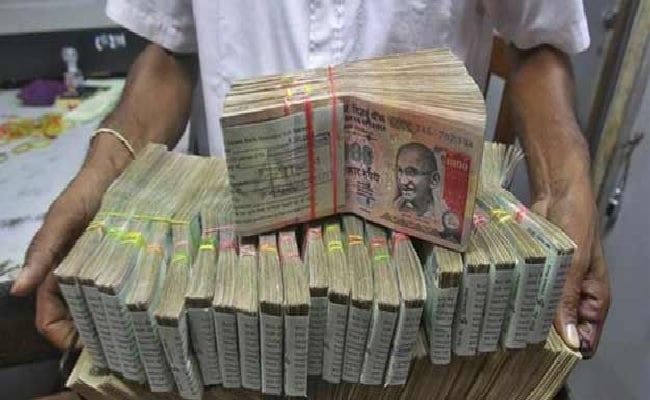 Highlights
Income Tax rejected Rs 2 lakh crore disclosure made by a Mumbai family
Declaration of Sayeds is thrice the money disclosed under IDS
Declared sum is nearly 2% of market cap of all companies listed on BSE
The Income Tax department has rejected a whopping Rs 2 lakh crore disclosure by a Mumbai-based family under the Income Disclosure Scheme, which closed in September. A probe is on against the family members to determine the intention behind their claims, officials said.
The family of four declarants - Abdul Razzaque Mohammed Sayed (self), Mohammed Aarif Abdul Razzaque Sayed (son), Rukhsana Abdul Razzaque Sayed (wife) and Noorjahan Mohammed Sayed (sister), who were shown as residents of Bandra in Mumbai - filed a total declaration of Rs 2 lakh crore, the finance ministry said.
The declaration was "found to be suspicious in nature being filed by persons of small means," the ministry said. Under the Income Disclosure Scheme, the government had offered a 4-month window to holders of black money to come clean by paying a tax of 45 per cent.
Here are five points which give a comparison of the quantum of amount declared by the Sayed family:
Their declaration of Rs 2 lakh crore is thrice the amount of total Rs 67,382 crore black money disclosed under Income Declaration Scheme. That amount declared by the ministry does not take into consideration the Rs 13,860 crore declaration made by Ahmedabad-based Mahesh Kumar Champaklal Shah.
The money the Sayed family has disclosed is 53 times of the total Rs 3,770 crore disclosed under last year's foreign asset disclosure scheme.
The quantum of the amount accounts up to nearly 14 per cent of the total value of banned 500 and 1000 rupee notes, which is around Rs 14 lakh crore, under the demonetisation drive.
The declared sum is nearly 2 per cent of the market capitalisation of all the companies listed on the BSE. And it is 45 per cent of the market value of India's most valuable company, Tata Consultancy Services.
In comparison, the average amount declared by around 65,000 declarants under Income Disclosure Scheme is just Rs 1 crore.