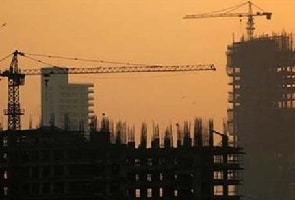 New Delhi: Housing sales dropped by 37 per cent in Delhi-NCR to nearly 28,500 units during the first six months of this year due to slowdown in the property market, according to a report by real estate consultant Knight Frank.
In the year-ago period, the National Capital Region (NCR) had witnessed sales of 45,300 housing units.
Launches of new homes in the NCR fell nearly 43 per cent to 35,500 units during January-June 2014 as compared with the corresponding period a year ago.
Despite lower launches, Knight Frank said nearly 1.67 lakh units remained unsold in the NCR market in June and it would take more than two years to sell these unsold inventories. It also pointed out that a vast majority of projects in Delhi-NCR are delayed.
"The National Capital Region witnessed a slowdown during 2013, and this downward trend continues in 2014 as well," Knight Frank India said in its 'India Real Estate Outlook' report released on Tuesday.
"Pressures of substantial unsold inventory and liquidity constraints have compelled developers to keep new launches in check. Similarly, on demand side, consumer sentiment was weakened by the uncertain economic fundamentals and impending elections," the realty consultant said.
Knight Frank said the average housing prices in Delhi-NCR rose by 5 per cent during the first half of 2014 at Rs 4,400 per sq ft and expects rates to increase further by 2 per cent in H2 2014 in view of the recovery in sales volume.
However, company's Executive Director (Capital Markets & North) Rajeev Bairathi said there is no effective increase in residential prices after taking into account the benefits offered to buyers under subvention scheme and freebies.
"No developers want to reduce basic selling price (BSP). If they will do that, it will start downward spiral. Builders come up with interest subvention scheme and freebies to boost sales," Knight Frank India national director-residential Mudassir Zaidi said.
Presenting an outlook for the second half of this year, Knight Frank said it expects the NCR property market to gain momentum despite reeling under immense pressure of unsold inventory.
"Market sentiment has already seen some improvement post the election...sales enquiries have gone up in the past month, indicating some sort of revival," the report said.
New launches would increase by 10 per cent to 37,000 units in the second half of 2014 compared to the same period last year while absorption is forecast to increase by 17 per cent to 30,500 units in H2 2014 compared to H2 2013.
However, Knight Frank said that even with a recovery in H2 2014, the overall yearly numbers will be slightly below those of 2013.
"New launches and absorption for the year 2014 will stand at 72,700 units and 59,000 units, showing a decline of 24 per cent and 17 per cent, respectively," the report added.