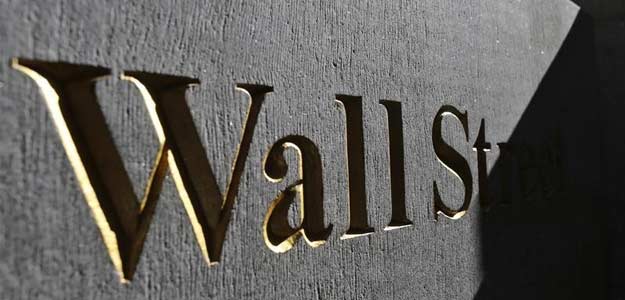 New York: US stocks closed lower on Monday, with the S&P 500 suffering its biggest one-day decline since early August, as the latest housing data came in much weaker than expected, raising new concerns about the rate of growth in the economy.
Equities were also pressured after China's finance minister indicated the country would not increase stimulus measures in response to some weak data of its own.
Existing home sales fell 1.8 per cent in August, far from the growth of 1 per cent that had been expected. An index of housing shares lost 2 per cent as one of the weakest sectors on the day. Among specific stocks, D. R. Horton lost 2.6 per cent to $21.37, while Beazer Homes was off 2.8 per cent at $18.09 and Toll Brothers shed 3.1 per cent to $32.41.
The housing number "points to less strength in the US recovery," said Rex Macey, chief allocation officer at Wilmington Trust Investment Advisors in Atlanta, Georgia. "Housing is just too important to the economy, and to have this kind of weakness puts a pretty dark cloud over the market."
In China, Finance Minister Lou Jiwei said the country would not dramatically alter its economic policy because of any one economic indicator. The comments come as recent data has been weak, leading many analysts to lower their growth forecasts for the country.
The Bank of New York Mellon's index of Chinese American Depositary Receipts fell 2.1 per cent.
The Dow Jones industrial average fell 107.06 points, or 0.62 per cent, to 17,172.68, the S&P 500 lost 16.11 points, or 0.8 per cent, to 1,994.29 and the Nasdaq Composite dropped 52.10 points, or 1.14 per cent, to 4,527.69. The day marked the biggest one-day decline for the S&P since August 5, and the biggest for the Nasdaq since July 31.
With the day's decline, the S&P 500 closed below its 14-day moving average for the first time since September 15. The technical level is a key indicator of short-term momentum.
The day's losses were broad, with all 10 primary S&P 500 sectors lower on the day. About 80 per cent of stocks traded on the New York Stock Exchange closed lower, while 77 per cent of Nasdaq-listed shares ended in negative territory.
Consumer discretionary was the weakest sector on the day, down 1.5 per cent. TripAdvisor fell 4.1 per cent to $94.29 after the company's Viator unit on Friday said the payment card and personal information of about 880,000 customers might have been breached.
In company news, Sigma-Aldrich soared 33.2 per cent after German drugs and chemicals maker Merck KGaA agreed to acquire the company for $17 billion in cash.
About 5.99 billion shares traded on all US platforms, according to BATS exchange data, compared with the month-to-date average of 5.97 billion.
Copyright: Thomson Reuters 2014