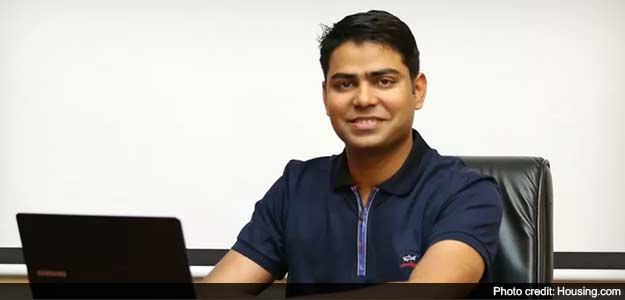 Days after he attacked the board of Housing.com in his resignation letter, CEO Rahul Yadav has decided to stick it out at the real estate website that's considered a start-up success in India.
"After some frank and healthy discussions with the Board I have agreed to withdraw my resignation and I apologize for my unacceptable comments about the board members. I look forward to staying on at Housing as CEO and building an even greater company, while working in full harmony with the board," said Mr Yadav, 26, in a statement issued via the company on Tuesday evening.
That's a considerably different note from what he struck on April 30 in his resignation letter.
"I don't think you guys are intellectually capable enough to have any sensible discussion anymore. This is something which I not just believe but can prove on your faces also!" he had charged in the note that received much attention on social media.
"I'm available for the next 7 days to help in the transition. Won't give more time after that. So please be efficient in this duration," Mr Yadav had decreed at the time.
Housing.com is three years old and was founded by Mr Yadav with IIT Bombay graduates. He dropped out in his final year of engineering.
Last year, the start-up landed a $90 million (Rs 550 crore) investment from Japan's Soft Bank, leading to a valuation of Rs 1,500 crore.
In March, Mr Yadav's email to Shailendra Singh, the head of venture capital firm Sequoia, was leaked on social media. The housing.com CEO accused Sequoia of unethical practices allegedly rooted in poaching.
Mr Yadav in a separate email to company employees in March with allegations against the Times group which resulted in a defamation notice (rival real estate ecommerce firm magicbricks.com is owned by the Times Group).
His investors "have been concerned about the company's high cash burn and the controversies it has become embroiled in,"
reported The Mint
.
Here are some reactions on Twitter:
Now that Rahul Yadav has withdrawn his resignation, we have all wasted 8hrs out of our 3 Lakh hours tweeting about it.

- St_Hill (@St_Hill) May 5, 2015
This Rahul Yadav #Housing saga is the beginning of the end.of investors' the great IIT-B gold rush. Brace for impact

— Kanchan Kumar (@kanchankumar) May 5, 2015
"I have 3L hours i don't want to spend it with you." I want to see Rahul Yadav's love letters.

— Joylita (@Joylita) May 5, 2015
Here's the full text of the letter: