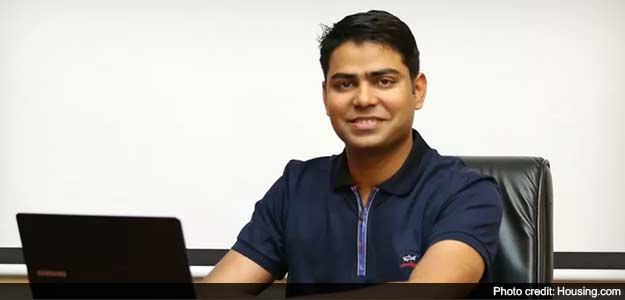 Infosys CEO Vishal Sikka has become the latest target of Housing.com CEO Rahul Yadav's shenanigans.
The 26-year old CEO of the online real estate startup, who is extremely active on social media, put up a picture of the Infosys chief sleeping, in what looked like an airport lounge, along with a caption that suggested that Mr Sikka refused to have a conversation with Mr Yadav.
"Infosys CEO Sikka. When I asked something he replied 'I just want to sleep' without listening to the question," the caption read, which Mr Yadav put up on Facebook along with IT giant chief's picture.
(We have deliberately not used the picture)
This is not the first time that Mr Yadav has taken to social media to vent about something or take a pot-shot at somebody.
Mr Yadav, who dropped out of IIT Bombay in his final year in 2011, had recently taken a direct jab at fellow IITian and Zomato CEO Deepinder Goyal. (
Read Full Story
)
Mr Yadav, who almost always seems to want to grab eyeballs, with one thing or the other - last month, allotted his personal equity worth Rs 150 crore to Rs 200 crore to Housing.com employees.
Just hours later, he tagged two fellow IITians (Deepinder Goyal of Zomato and Bhavish Aggarwal of Olacabs) in a Facebook post, challenging them to follow his "noble" act. (
Read story
)
Mr Yadav has generated a fair share of controversy over the last couple of months. In April, he attacked the board of Housing.com in his resignation letter, but days later apologized and withdrew his resignation in a dramatic U-turn. (Read: Housing.com CEO Rahul Yadav is Staying On After Insulting Board in Letter)
In March, his email to Shailendra Singh, the head of venture capital firm Sequoia, was leaked on social media. The Housing.com CEO accused Sequoia of unethical practices allegedly rooted in poaching.
Mr Yadav sent a separate email to Housing employees in March with allegations against the Times group which resulted in a defamation notice (rival real estate ecommerce firm magicbricks.com is owned by the Times Group).