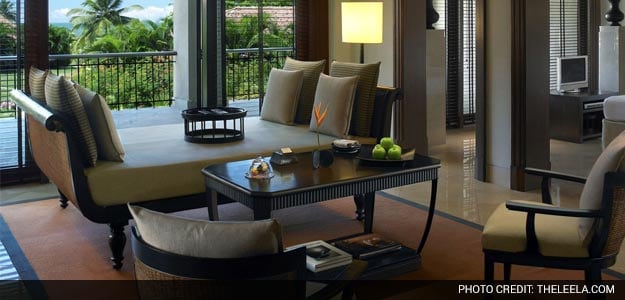 New Delhi
: Hotel Leelaventure on Wednesday reported net profit of Rs 162.19 crore for the third quarter ended December 31, 2015-16, on account of an exceptional gain from the sale of Goa hotel.
The hospitality major had posted net loss of Rs 125.04 crore in the same period last fiscal.
Its net sales during the period under review stood at Rs 184.31 crore as against Rs 180.59 crore in the same quarter a year-ago, Hotel Leelaventure said in a filing to the BSE.
The company reported exceptional gain of Rs 181.69 crore from sale of its 'Goa Hotel Undertaking'.
Its overall expenses during the third quarter of the current fiscal rose marginally to Rs 189.87 crore as compared to Rs 187.95 crore in the same period last fiscal.
Hotel Leelaventure's stock was trading 2.53 per cent down at Rs 18.25 on the BSE.