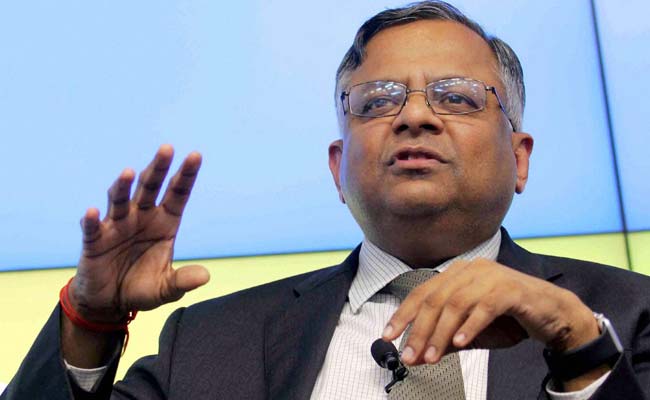 New Delhi:
Less than a week to go to take over as the chief of Tata group, Tata Sons Chairman designate N Chandrasekaran is hoping to make a difference with his new assignment.
"It is a very big job but the canvas is large...got exciting things to do. There are challenges and opportunities. I am looking forward to it. I hope I can make an impact and make a difference," Mr Chandrasekaran said in an interview with television channel CNBC TV18.
On January 12, the TCS chief was named as the Chairman of Tata Sons, capping two months of the most bitter boardroom battle in the corporate history that followed the unceremonious sacking of Cyrus Mistry and letting of bad blood ever since.
Popularly known as 'Chandra', the 54-year-old will take charge at the helm of $103-billion Tata Sons, the main holding company of the salt-to-software conglomerate, from February 21. He will be the first non-Parsi chairman of the 150-year old Tata Group.
On the day of his appointment, Mr Chandrasekaran had said that his responsibility required binding the group together, a statement that came in the backdrop of the public spat that followed the sacking of Mistry.
"Tatas ethics and values are of highest importance. I will reach out to everyone," he had said.
Chandra was chosen to step into the shoes of interim Chairman Ratan Tata, who took over on October 24 last year after the removal of Mr Mistry.
(This story has not been edited by NDTV staff and is auto-generated from a syndicated feed.)