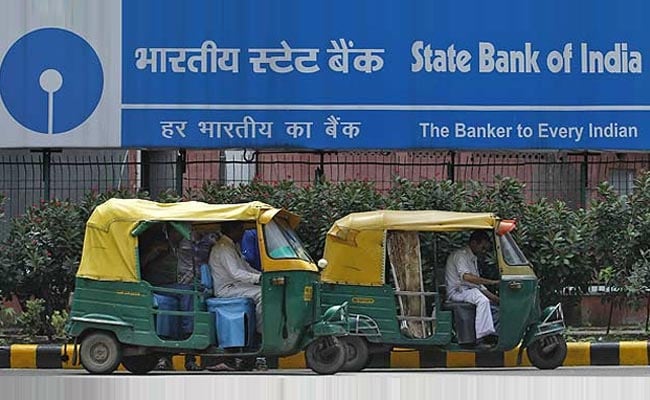 State Bank of India or SBI, the largest lender of the country, is offering home loans at interest rates starting from 8.45 per cent per annum. After a hike in the repo rate to 6.5 per cent in the latest RBI policy, home loan interest rates are likely to rise, say experts. SBI, which disbursed Rs 3,13,106 crore worth home loans in fiscal year 2017-18, may also raise its home loan interest rates. However, as of now, the minimum interest rate charged by SBI for its home loans is 8.45 per cent, according to its website, homeloans.sbi.
Types of SBI home loans
SBI offers a variety of home loan schemes such as SBI Regular Home Loan, SBI Balance Transfer of Home Loan, SBI NRI Home Loan, SBI Flexipay Home Loan, SBI Privilege Home Loan, SBI Shaurya Home Loan, SBI Pre-Approved Home Loan, SBI Bridge Home Loan, SBI Smart Home Top Up Loan, SBI Corporate Home Loan, SBI Home Loan to Non-Salaried - Differential offerings, SBI Earnest Money Deposit (EMD), SBI Reverse Mortgage Loan, SBI CRE (Commercial Real Estate) Home Loan, and SBI Loan against Property (P-LAP).
Here's a comparison of factors such as features, eligibility, interest rates, fees and document requirements applicable to the SBI Regular Home Loan scheme:
Features of SBI Regular Home Loan
SBI charges interest on regular home loans on the basis of daily reducing balance. The repayment period of SBI home loans is spread across 30 years. Interest concession is offered to women buyers and home loan is available as an overdraft.
Eligibility to avail SBI Regular Home Loans
A home loan borrower must be a resident Indian of minimum 18 and maximum 70 years of age.
Interest rate on SBI Regular Home Loans
Category
Home Loan (Term Loan)
Up to Rs 30 lakh
Above Rs 30 lakh and up to Rs.75 lakh
Above Rs 75 lakh
Salaried
Women
8.45-8.55% p.a
8.60-8.70% p.a
8.70-8.80% p.a
Others
8.50-8.60% p.a
8.65-8.75% p.a
8.75-8.85% p.a
Non-Salaried
Women
8.60-8.70% p.a
8.75-8.85% p.a
8.85-8.95% p.a
Others
8.65-8.75% p.a
8.80-8.90% p.a
8.90-9.00% p.a
Processing fee applicable to SBI Regular Home Loan
SBI charges a processing fee of 0.35 per cent of loan amount, subject to a minimum of Rs 2,000 and a maximum of Rs. 10,000, according to the SBI home loan website. This processing fee excludes applicable taxes.
During the pre-sanction period, the customer will have to pay the advocate's fee for property search and title investigation report and the valuer's fee for valuation report.
After the sanction of home loan, stamp duty is payable for loan agreement and mortgage. Besides this, property insurance premium and CERSAI registration fee of Rs 50 + GST up to Rs 5 lakh; and Rs 100 + GST for limits above Rs 5 lakh is charged. CERSAI maintains and operates a registration system for the purpose of registration of creation of security interest over property.
Documents required
The applicant needs to submit an employer identity card, a duly filled in loan application form affixed with three passport size photographs, proof of identity which includes a PAN/passport/driver's license/voter ID card; a proof of residence/ address (any one), which includes a recent copy of telephone bill/ electricity bill/water bill/piped gas bill or copy of passport/driving license/Aadhaar card.
Property papers also need to be submitted along by the applicant. These include permission for construction (where applicable), registered agreement for sale (only for Maharashtra)/allotment letter/stamped agreement for sale, occupancy certificate (in case of ready to move in property), share certificate (only for Maharashtra), maintenance bill, electricity bill, property tax receipt, approved plan copy (Xerox Blueprint) & registered development agreement of the builder, conveyance deed (for new property), payment receipts or bank account statement showing all the payments made to builder/seller.
Home loan borrowers have to submit last six months' bank account statements for all bank accounts held by the applicant. If the home loan borrower has any previous loan from other banks/lenders, he/ she needs to submit a loan account statement for last one year.
Salaried applicant/co-applicant/guarantor must submit an income proof. Salary slip or certificate of last three months, besides a copy of Form 16 for last two years or copy of IT return or income tax return for last two financial years, acknowledged by the income tax department is also required.
Non-salaried home loan co-applicant/ guarantor needs to submit a business address proof, income tax return for last three years, balance sheet & profit and loss account for last three years, business license details, TDS (tax deducted at source) certificate (Form 16A, if applicable), and certificate of qualification (for C.A./ doctors and other professionals).