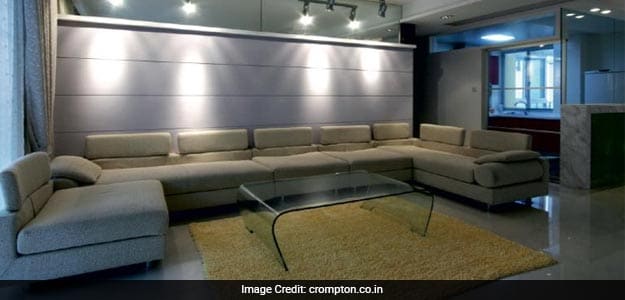 New Delhi
: Crompton Greaves Consumer Electrical Ltd (CGCEL), which has demerged from its parent Crompton Greaves, is focusing on the LED lighting and household appliances segments to drive growth.
The company witnessed a 129 per cent growth in the LED bulb segment and a 54 per cent expansion in the premium fans category in the fourth quarter of financial year 2015-16, CGCEL told analysts in a conference call.
"The two key areas, which we could get high growth are obviously LED lighting and second is household appliance given relative small size of this business today," CGCEL managing director Shantanu Khosla said.
Mr Khosla said besides the government's EESL scheme, retail and other B2B partnerships helped log a high growth in LED bulb category.
Over the capital expenditure, he said, "It would be around Rs 30-40 crore."
The company is also expanding its sales network.
"We will be going further and deeper as our products do sell in rural but largely through wholesale and not through our own programmes," he said.
Over the growth in fan segment, he said, "We are getting a disproportionate growth from premium fans and non-premium fans are also growing. The opportunity to grow premium fans is significant."
The premium fan segment grew 54 per cent in the fourth quarter and 35 per cent in 2015-16.
He, however, added that its premium fan business represents "only 10 per cent of its total fan business".
The company, which came in existence after being demerged from parent Crompton Greaves last fiscal year, is aiming to be a market leader in the segment with right innovation product and go-to market approach.
"Our goal in appliance is to become a significant player and by significant we define is either number two player or at very least strong number three on route of becoming number two," he said.
CGCEL, which was listed on the BSE this month, had standalone net sales of Rs 1,001.63 crore in the January-March quarter.
Company CFO Sandeep Batra said that total debt as of March 31 was around "Rs 640 crore".