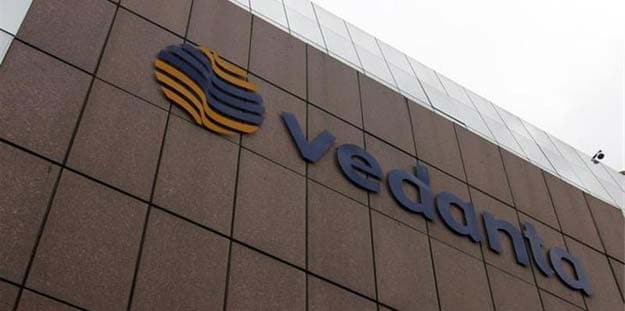 New Delhi
: Hindustan Zinc Ltd (HZL) on Wednesday reported a 47 per cent fall in net profit at Rs 1,037 crore for the quarter ended June 30, 2016, mainly on account of higher cost of production, taxes and depreciation.
The firm, part of billionaire Anil Agarwal-led Vedanta Ltd, had clocked a net profit of Rs 1,940.14 crore for the corresponding period a year ago, it said in a regulatory filing.
Total income of the company also took a hit and dropped 30 per cent to Rs 2,530.61 crore in the quarter under review, as against Rs 3,630.17 crore in the year-ago period.
On a sequential basis, revenue decreased by 19 per cent due to lower volumes, partly offset by higher zinc and silver prices, it added.
Zinc's cost of production per tonne before royalty (COP) during the quarter increased Rs 62,138 ($928) in line with production plan of lower volumes from the Rampura Agucha open cast mine in the June quarter and thus lower average grades.
This was partly offset by lower coal and commodity prices, cost optimisation projects in procurement and the commercial and higher by-product credits, it said.
On lower profits, it said, "The above revenue and cost of production resulted in a 33 per cent y-o-y decline in EBITDA during the quarter to Rs 1,130 Crore and 13 per cent decline from previous quarter."
"The smaller investment corpus on account of dividend pay-out in beginning of the quarter led to lower investment income, which along with higher tax rate and higher depreciation resulted in net profit of Rs 1,037 Crore, lower by 47 per cent y-o-y and 52 per cent from previous quarter."
HZL chairman Agnivesh Agarwal said, "In line with strong zinc fundamentals and our expectations, zinc prices surged 14 per cent in Q1 2016-17 as compared to the previous quarter, making it the best performing base metal."
The firm also witnessed a rally in silver prices, which along with increasing volumes is accentuating its contribution in the profits, having reached almost 20 per cent at present, he added.
"Our transition to underground mining is progressing well with robust mine development, especially during last few months. Production from our underground mines has also ramped up significantly," Mr Agarwal said.
Ore production from Sindesar Khurd declined and reached the originally conceived capacity of 3.75 million tonnes per annum (MTPA) and production from the Rampura Agucha underground mine crossed one MTPA production rate during the quarter.
Mined metal production during the quarter was 127 kilo tonne (KT), 45 per cent lower y-o-y and 33 per cent lower than previous quarter (January-March 2015-16).
HZL's net cash and cash equivalents are at Rs 23,349 crore as on June 30, 2016, after an outflow of Rs 12,205 crore due to the special golden jubilee dividend including dividend distribution tax in April 2016.
"Transition to underground mines is progressing well and mined metal production for full year will be higher than last year. The production plan for the year outlines second half volumes to be substantially higher than first half and in the first half, July-September will be much stronger," HZL said.
Rampura Agucha and Sindesar Khurd mines were awarded the prestigious Five Star rating recently initiated by Ministry of Mines for the efforts and initiatives taken for implementation of the Sustainable Development Framework and for exemplary compliances as well as best practices, it added.
The company continued with a high pace of mine development, achieving 14,011 metres of total mine development during the quarter, up 18 per cent from a year ago, HZL said.
During the quarter, mine development at the Rampura Agucha underground mine crossed the 4,000 metre benchmark for the second quarter in a row, it added.
Progress of the new 1.5 MTPA capacity mill and power upgradation projects are in full pace and in line with commissioning by end of the financial year (2016-17).