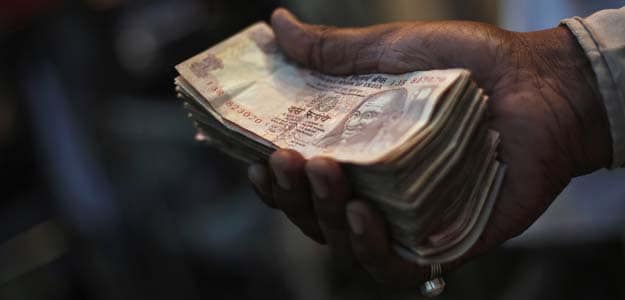 New Delhi:
HDFC Ltd's issue of Rs 3,000 crore rupee-denominated bond in overseas market is credit positive as it will help determine benchmark pricing for potential issuers including PSUs like IRFC, REC and PFC, Moody's Investors Service said today.
Last week housing finance major HDFC said it has raised Rs 3,000 crore through these rupee-denominated bonds or masala bonds. These bonds are instruments through which Indian entities can raise funds by accessing overseas capital markets, while the bond investors hold the currency risk.
"The issuance is credit positive as it will help to setup benchmark pricing for other potential issuers, particularly Non-Bank Finance Companies (NBFCs) and Government Related Issuers (GRIs)," Moody's said.
In addition to the standalone credit assessment of the issuer, Moody's said masala bond investors would consider market liquidity, currency volatility and transaction costs. "We also expect wholesale-funded GRIs -- such as Indian Railway Finance Corporation (IRFC), Power Finance Corporation (PFC), and Rural Electrification Corporation (REC)-to consider issuing such bonds as an alternative funding channel," Moody's said.
International Financial Corporation and Asian Development Bank have already issued masala bonds, Moody's said, adding we expect the market to deepen further with more issuers following HDFC's issuance.
The development of masala bond market will help other NBFCs diversify their funding sources, a key credit weakness for Indian NBFCs.
As regulatory restrictions prevent NBFCs from accepting current and saving deposits, companies are reliant on expensive and less granular funding from wholesale markets and institutional investors.
"Given that banks are a key source of funding for these entities the proposed limitations could become a significant constraint on their balance sheet growth, unless these NBFCs and large corporates manage to find alternative funding sources," Moody's said.
In September 2015, the RBI issued guidelines allowing Indian corporates, NBFCs, real estate investment trusts and infrastructure investment trusts to issue such bonds. These masala bonds -- although denominated in Indian rupees -- are listed on the international market and offered and settled in US dollars, providing easier access for foreign investors.
"For the issuers, masala bonds offer an alternative source of funding, given the limited depth in the domestic bond market," Moody's said.
The rupee has depreciated by about 5.3 per cent on a year-on-year basis, allaying some investor concerns about emerging market currency risk at a time when financing conditions have become less favorable for many developing countries, it added.
(This story has not been edited by NDTV staff and is auto-generated from a syndicated feed.)