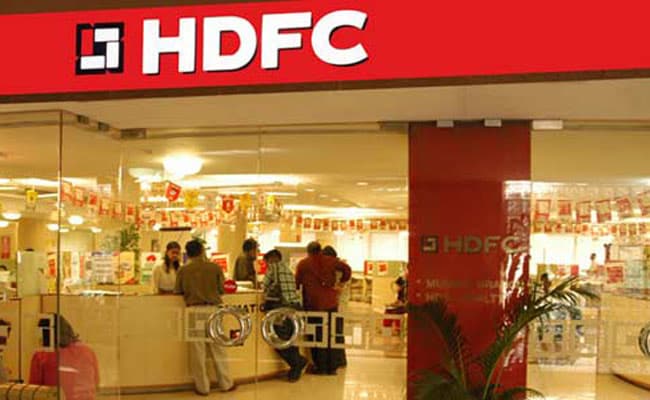 Mumbai
: HDFC Standard Life Insurance Co Ltd reached agreement on Monday to take over smaller rival Max Life Insurance in an all-stock deal to create India's top private life insurer valued at nearly $10 billion (around Rs 65,000 crore).
The companies, which began deal talks in June, said HDFC Life shareholders would own 69 per cent of the new company and Max Life shareholders 31 per cent.
As part of the deal, Max Life is to be merged into parent Max Financial Services, which in turn will combine its life insurance business with HDFC Life, making it a publicly-traded company.
Based on the current share price of Max Financial, the combined entity will be valued at about Rs 65,000 crore ($9.73 billion), HDFC Life chief executive Amitabh Chaudhry told a news conference.
In the first stage of the transaction, Max Life shareholders will get one share of Max Financial Services for every 4.98 shares of Max Life.
In the deal to combine their life insurance businesses, Max Financial Services' shareholders will get 2.33 shares of HDFC Life for every Max Financial share held.
HDFC Life is also paying a non-compete fee totalling Rs 850 crore in cash to Max Financial's founders over four years, the companies said.
Mortgage lender Housing Development Finance Corp, which currently owns a majority of HDFC Life, will hold about 42.5 per cent in the insurance company after the deal, while Britain's Standard Life Plc will have about 24 per cent of HDFC Life.
Current sponsors of Max Financial will own 6.6 per cent of the merged entity, while Japan's Mitsui Sumitomo Insurance Co, which currently owns a stake in Max Life, will get about 7.5 per cent of the combined entity.
Before the announcement, Max Financial shares closed 1.7 per cent lower, while HDFC shares rose 1.9 per cent in a Mumbai market that gained 0.3 per cent.
The deal is expected to kick-start consolidation in India's lucrative yet crowded $50-billion insurance sector.
Insurers see plenty of room for growth in the world's second-most populous nation of 1.3 billion, where relatively few people hold insurance policies. However, strong competition and high capital requirements have seen the top players gaining market share and smaller companies struggling.
In a market dominated by state-run Life Insurance Corp, the top four of the 23 private sector insurers account for 65 per cent of the private sector insurance market, according to HDFC.
HDFC Life is currently the third biggest private sector life insurer in India, while Max Life is fourth-biggest. The companies have a combined market share of 10.8 per cent based on new business premiums received for insuring individuals.
The companies expect the merger to be completed within 12 months, HDFC chairman Deepak Parekh said at the news conference.
($1 = Rs 66.8205)
© Thomson Reuters 2016